How To Stylishly Display Personal Photos At Home
I happen to love personal photos and displaying in them in frames around my home.  That being said, I also happen to REALLY dislike when personal photos in the home start to resemble a dorm room, which can unfortunately happen very easily.   To combat this look from creeping up into my living space, I am always on the look out for classic ways to display my personal (and most meaningful) photos, in a chic and sophisticated way.  Today I am sharing some of my favourite ways to choose and display these treasures in our homes.
v
1. Turn Your Favorite Photograph Into A Large Scale Art Piece
Choose one epic shot that you love and enlarge it (poster size) so that it becomes the same size as an large scale art piece.  Frame it well and hang so that it becomes the centrepiece of your room.  (Tip:  Make sure the image you choose is creative and artful)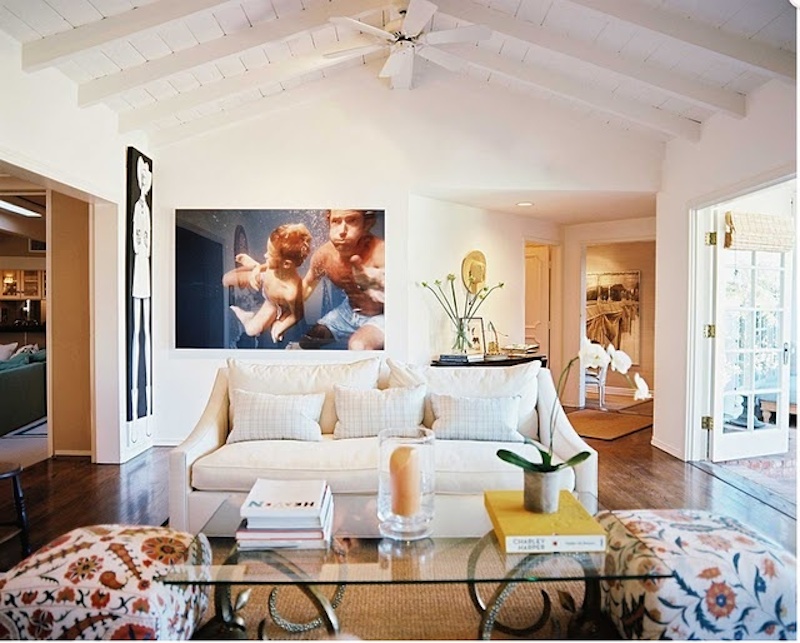 2. Group All Of Your Best Smaller Frames In One Designated Area
If you want to use your frames, gather your mosts treasured photo and display them in mismatched frames all in one (very important) designated area.  ( Tip: Make sure your frames are in various colors and shapes, even including small ones and group them tightly in a place that is easy to see but also contained enough that the frames are not spread out.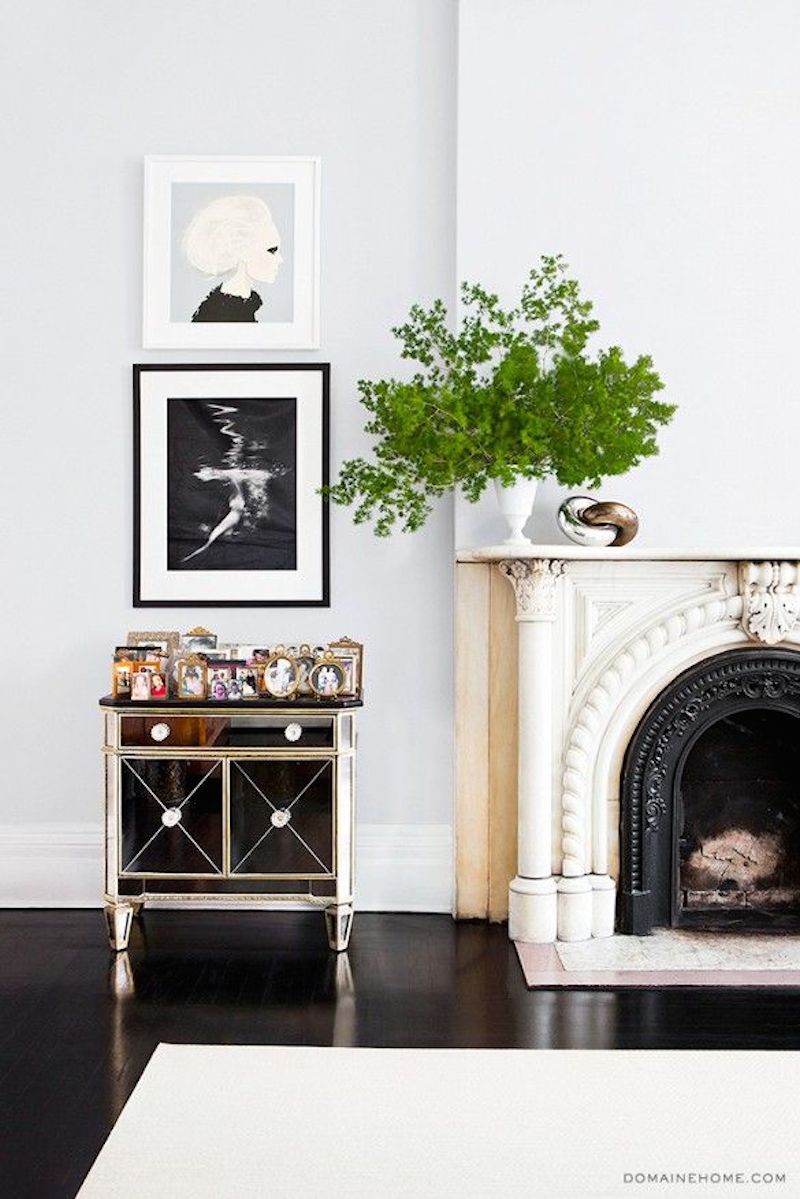 3.  Display Your Best Black & White Photographs In Consistent Frames
Although I love a jigsaw style gallery wall, it always looks so great to display your photos in a consistent and linear style.  Try choosing your best photos all in black and white and use all matching frames in simple black or all white frames.  So chic!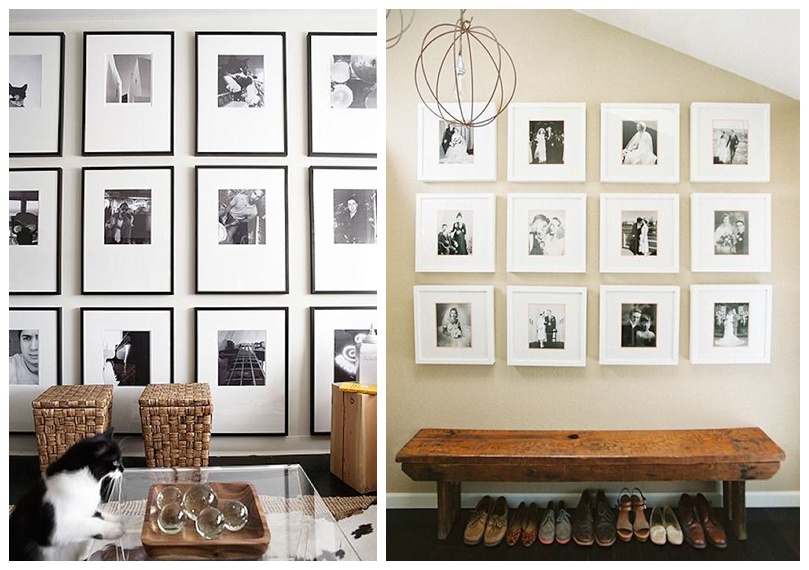 4.  Style Your Shelving With Frames 
Try spreading out your picture frames throughout a great shelving unit.  This way the frames mix in (again in a designated space) and become part of the shelving styling.  (Tip: This is a fun opportunity to display more fun playful pics!)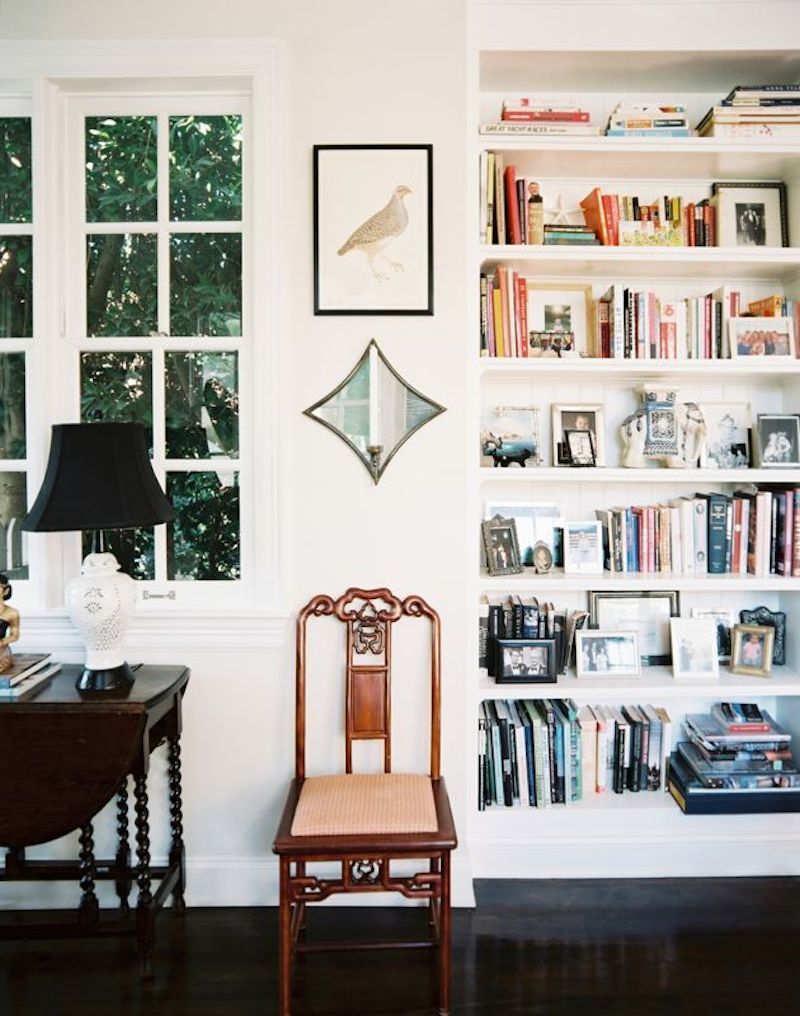 5.  Create an Accent Wall By Adding Your Frames AND A Punch Of Color
Display your favourite photos as a gallery wall and be sure to add a pop of colour to create an amazing and unexpected wall. (Tip: Using all black and white photos here really looks fantastic against a vivid color)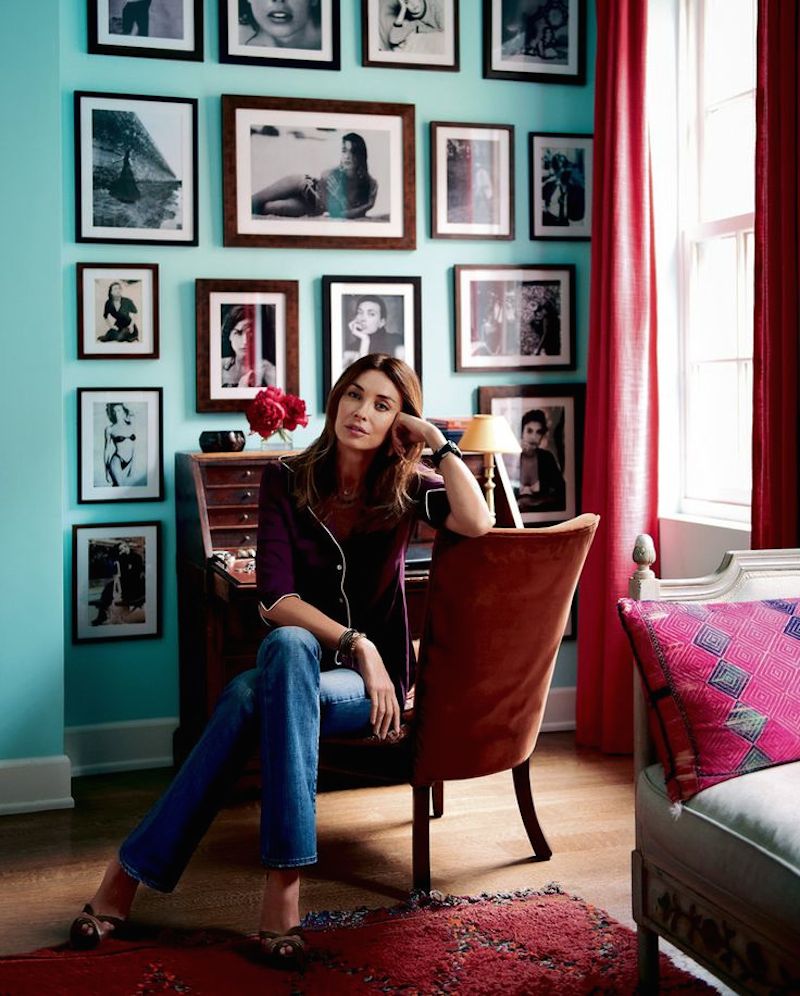 6.  Choose Images With Just One Person In Them For More Impact In Your Display 
Opt out of having all of your frames with groups of people and maybe choose a couple gorgeous shots of your favourite people (including yourself) in a single stunning photo.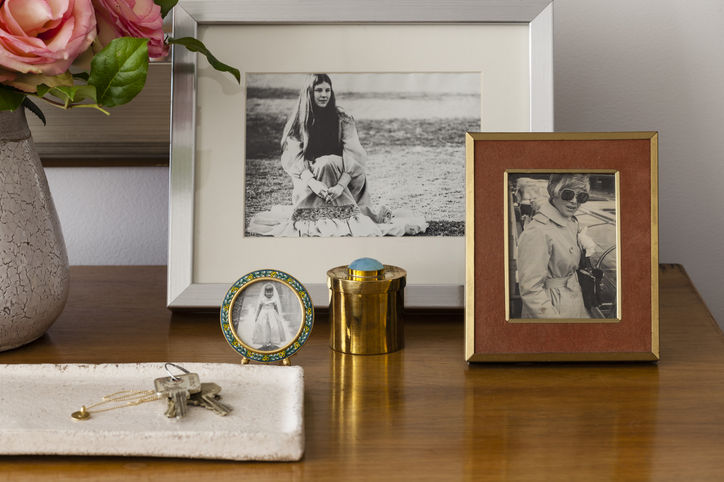 7.  Go Traditional In Your Hallway!
If you still love the group shots, family photos and mismatched look of your memories and don't want to pick and choose, why not collect all of these and display them going up your stairwell. This is a fun and empty space which can be filled up easily and perfectly with family group shots and mixes of old and new images.  (Tip:  I would use this space to have the most fun with)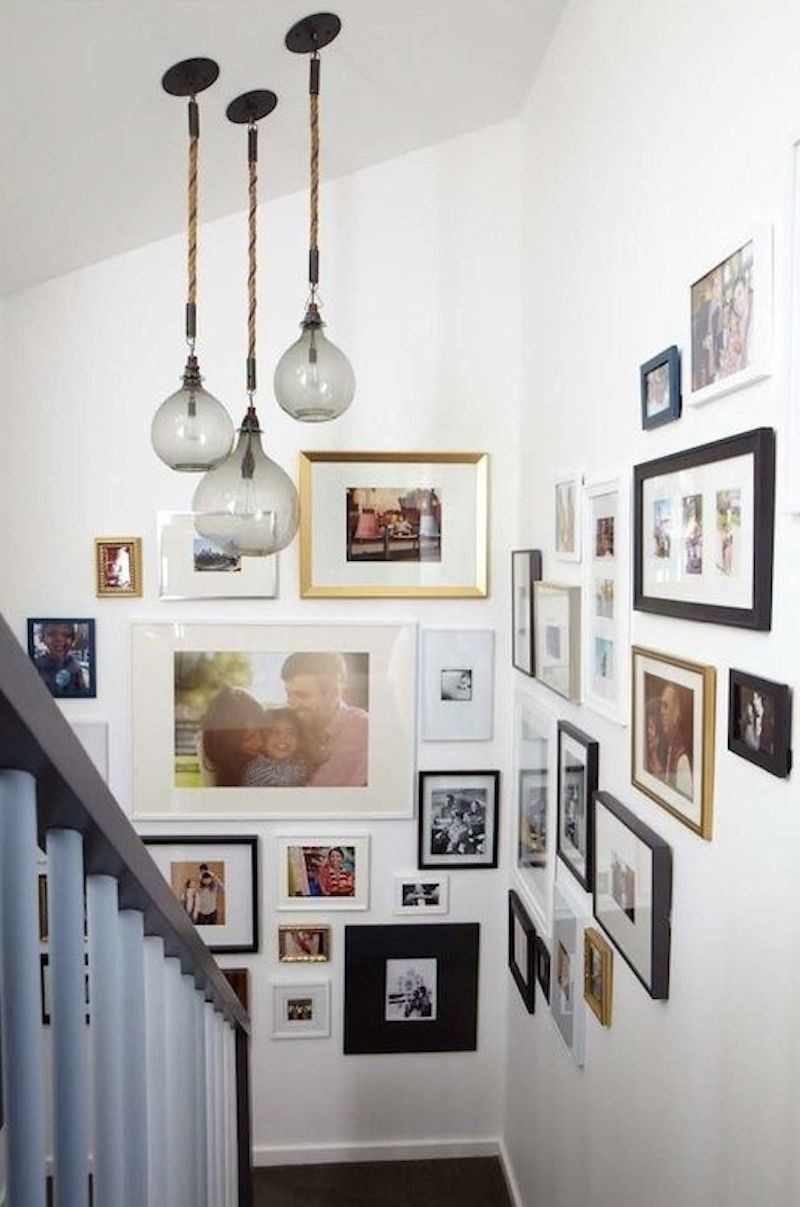 8.  Display Your Polaroids In Large Scale Frames
If you are a polaroid freak (like me) then this is a really great alternative than what I currently do with my polaroids, which is stick them in a box waiting to figure something out.  I love the idea and framing them in a large show stopping frame all in perfect symmetry.  This is sure to be a conversation starter!