How To Design An Amazing Gallery Wall
I am really excited to share today's gallery wall post along with the before and after images!  I have always been a fan of a good gallery wall but the process can be daunting and filled with lots of questions….  What artwork should I use?  How do I hang it without making a mistake?  How to I know if I will have enough frames for the space?  Well, at least these have been my questions in the past.  So today I am showing you a recent gallery wall that I put up over the weekend and the 6 super easy steps for hanging the wall in an "easy breezy" fashion.  For this wall I decided to work with black and white artwork, along with some deep blues and green as accent colors.  I wanted to keep it neutral as I had lots of pieces.  Take a look and I hope this is helpful!
6 Steps To Create A Gallery Wall
v
1. MEASURE YOUR SELECTED AREA
What I did here was measure the area that I wanted to cover with frames.  I then added these measurements onto the floor with masking tape, so I had a clear cut area to work within.  (You can also use a table top if your gallery wall area is small enough).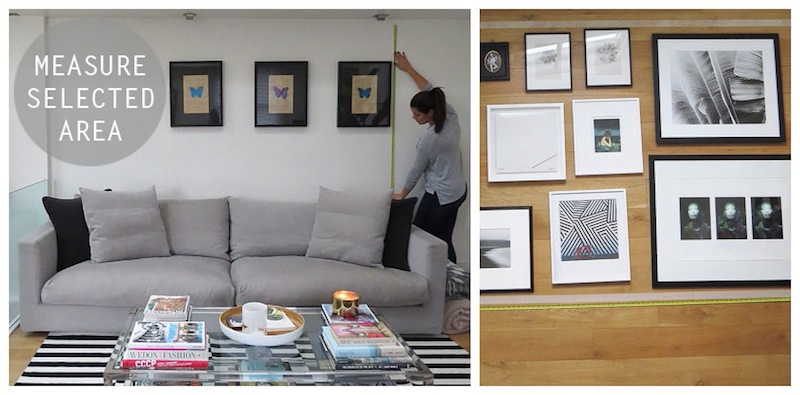 2. ARRANGE YOUR FRAMES
Now that you are working within a border, start to arrange your frames on the floor as you like them. Try to mix sizes and frame shapes so you are creating more of a jigsaw (ish) type of gallery wall look.  I decided to use just a mix of white and black frames so I was careful to mix up the frame colors well.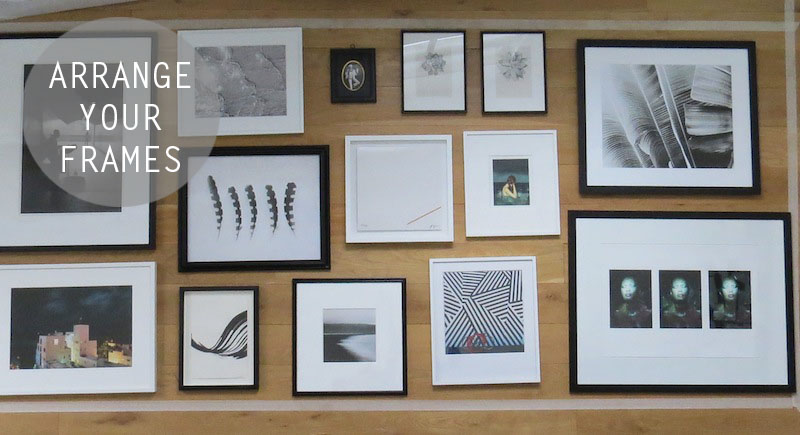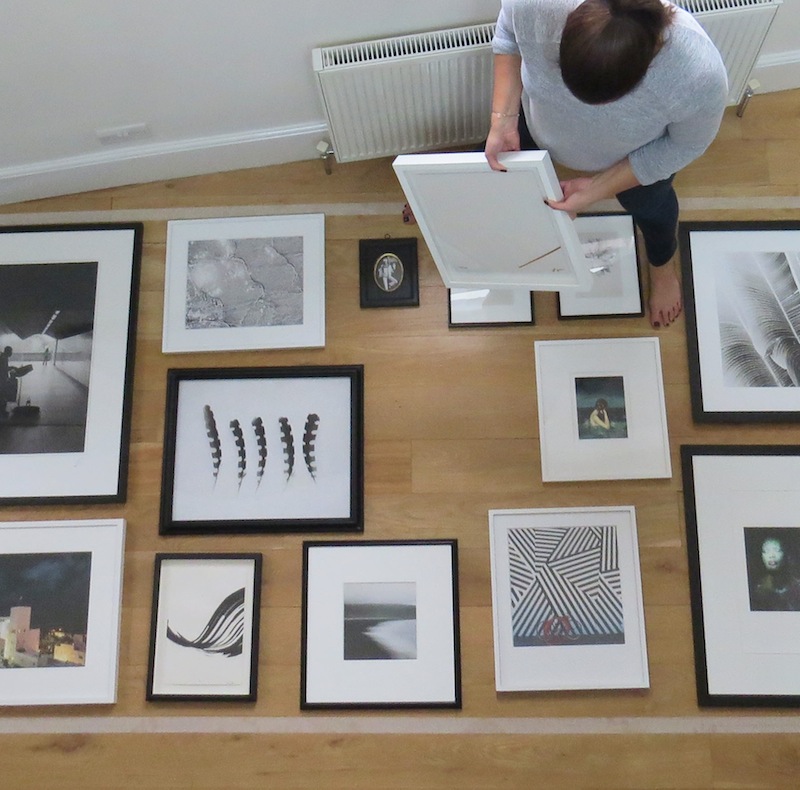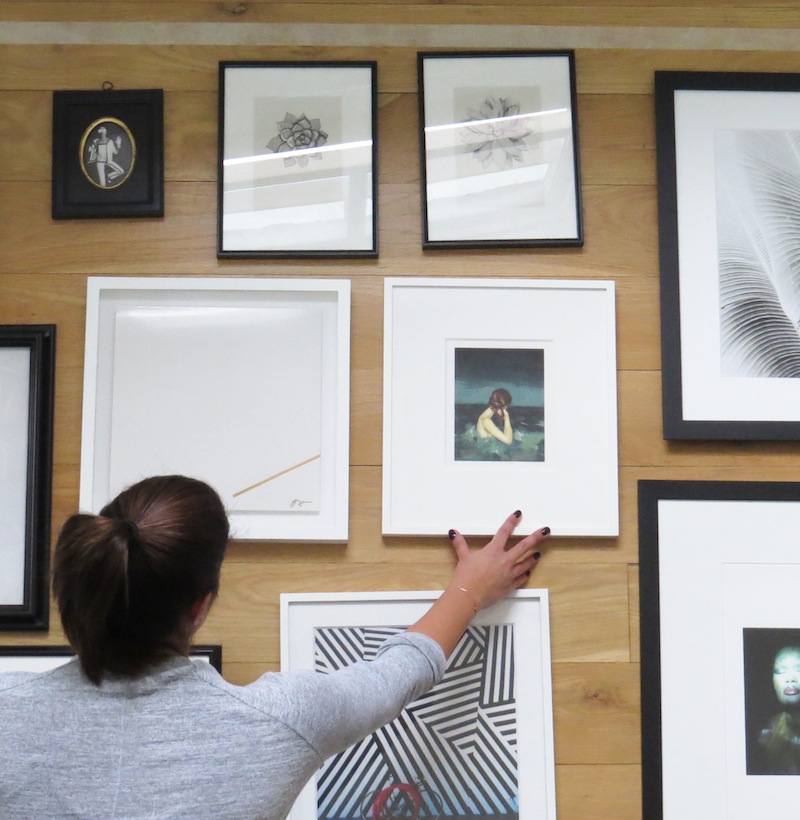 3.  TRACE & CUT EACH FRAME TO SIZE
Here I used a roll of brown wrapping paper.  On the paper, I traced and cut each frame to size and then labelled each cut out paper with the title of the work.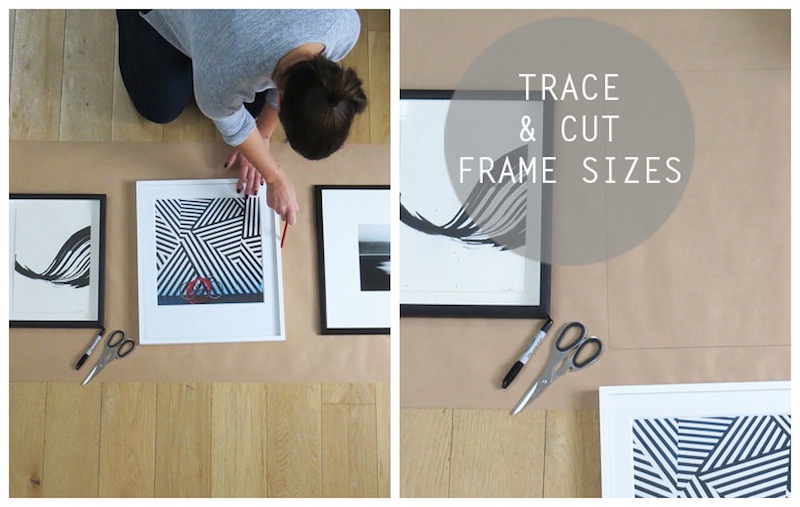 4. USE BLU TACK
Use Blu Tack as your adhesive for each piece of paper (this will keep your walls chip free when you are hanging the paper frames).  Place the blu tack on the back of each sheet in preparation to design your wall.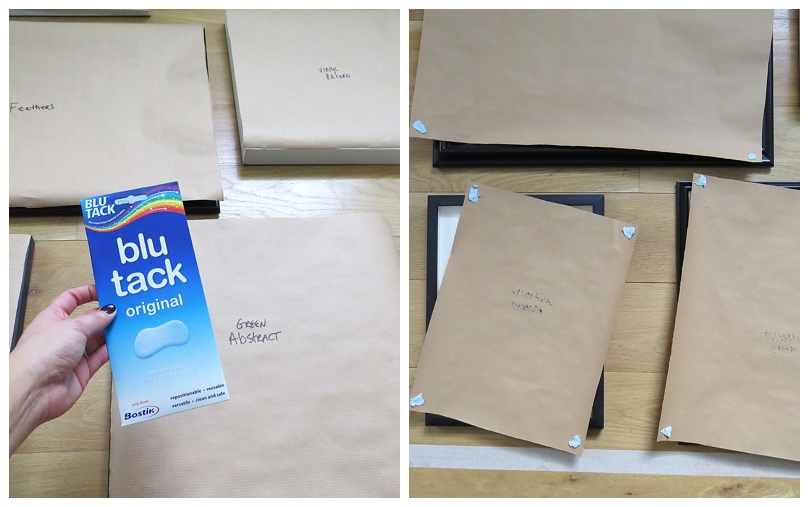 5. "PRACTICE" YOUR GALLERY WALL
Using your same floor design, attach the sheets of paper onto your wall.  This will give you a clear idea of how the wall will look and will allow you to make any changes (prior to the drill) so that you do not ruin your walls (or go crazy) during the hanging process.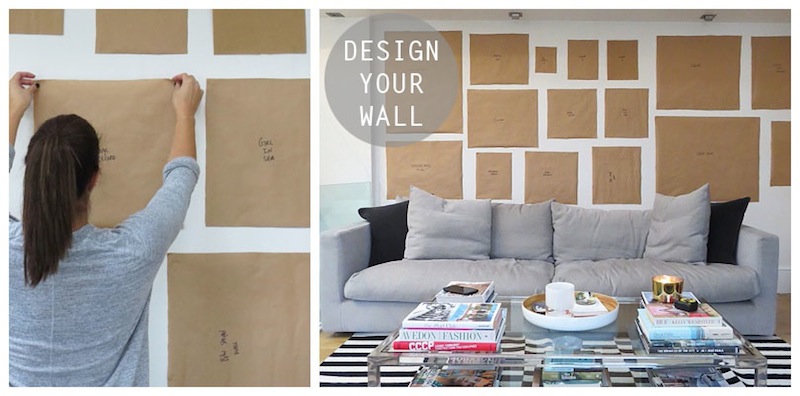 6. HANG YOUR GALLERY WALL
I nailed each frame directly over the each piece of paper so it was a simple and easy process getting the frames onto the wall and in with the design that I had in mind!   I also added a few more final touches to the room .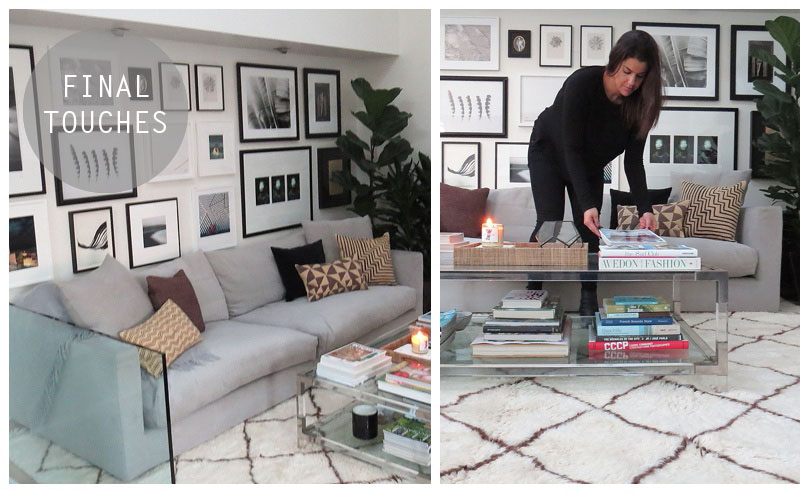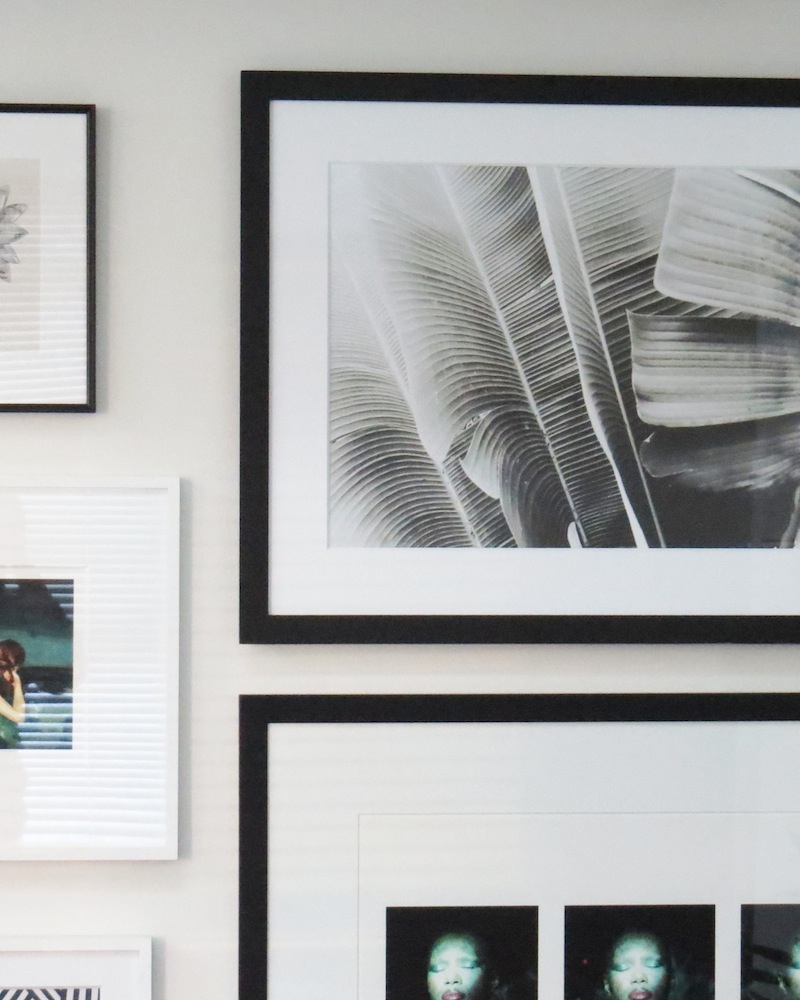 THE WALL…BEFORE
Ok, so here is the living room "before".  It is obviously really lacking as the decor is overly plain, the sofa isn't centered on the wall and the pillows are pretty un-interesting. (but not for long).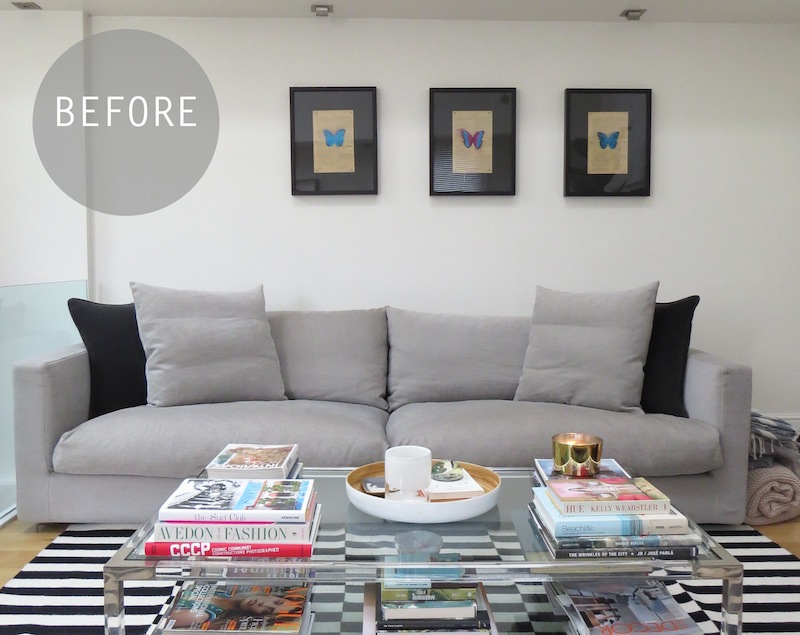 v
THE GALLERY WALL … AFTER!
I couldn't be more happy with the result!  I also changed a few things, I added this Moroccan rug (that I purchased on my recent trip to Morocco – see it here),  greenery (of course) and these awesome new cushions from Conran Shop.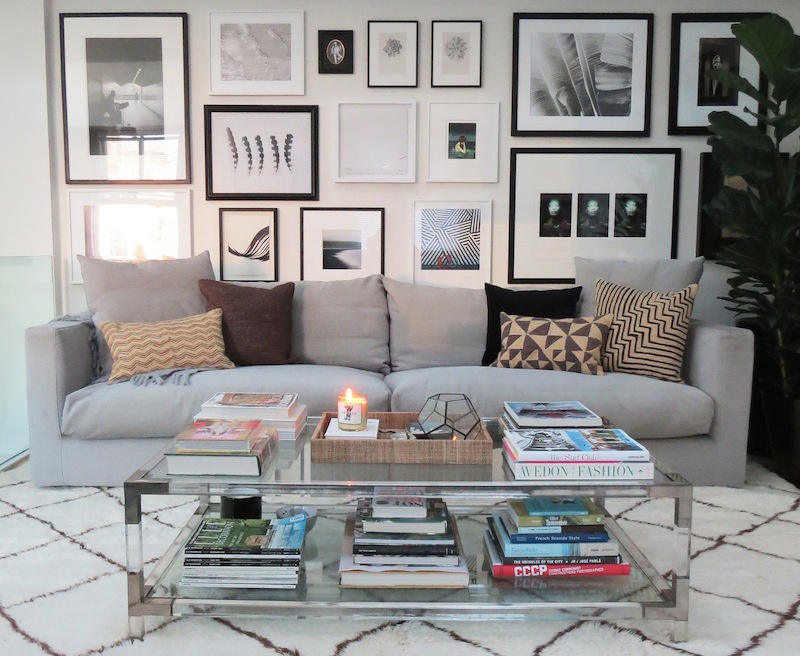 I hope this has been helpful!  Stay tuned as I am going to go over where and how to buy inexpensive artwork for your gallery wall later this week!
xx