Weekend Vibes: Color In Notting Hill
Recently in London the weather has been fantastic.  The days are bright, slowly getting longer and the temperature is pretty mild.  Over the weekend I relaxed and just enjoyed the temps.  On Sunday I strolled around my wonderful neighborhood, Notting Hill and took in all the color and inspiration of this area.  This wall in particular stopped me in my tracks.  Somehow I have never come across it before, but it's fab.  Retro patterns, vivid color and playful style made this a design inspiration for me.  Hope you all had a great weekend too! This wall is located on Powis Gardens in Notting Hill, London.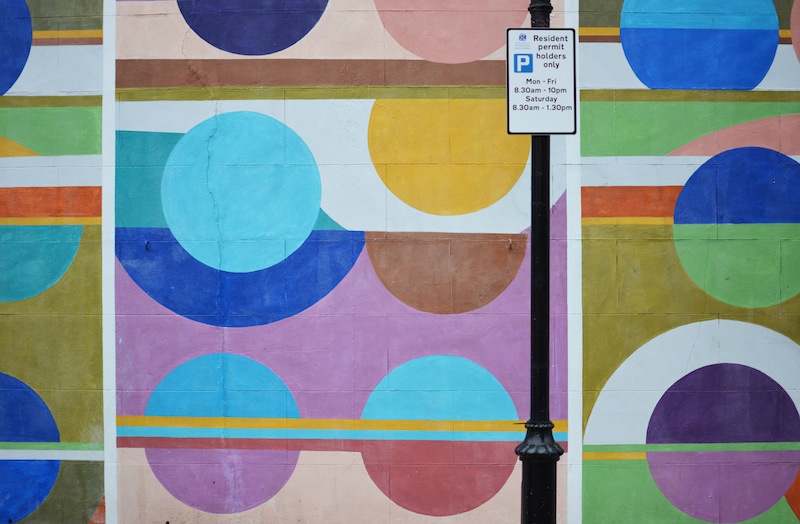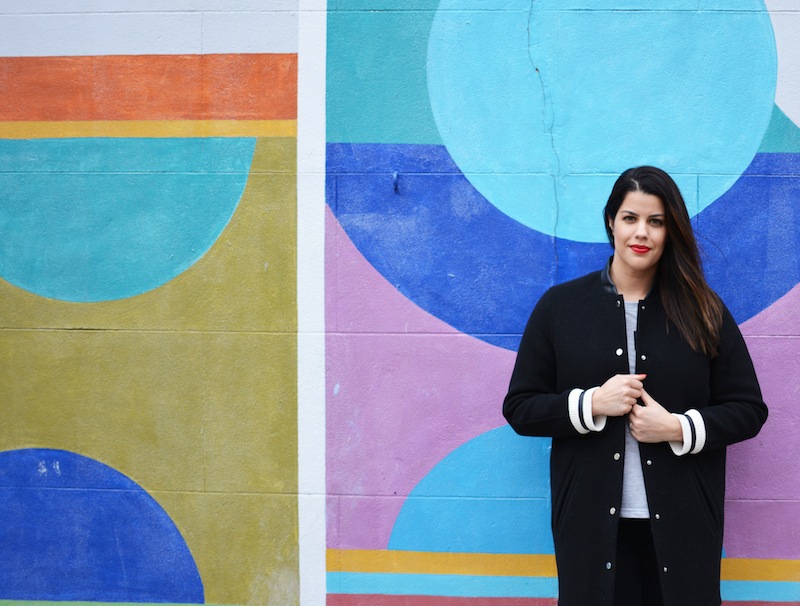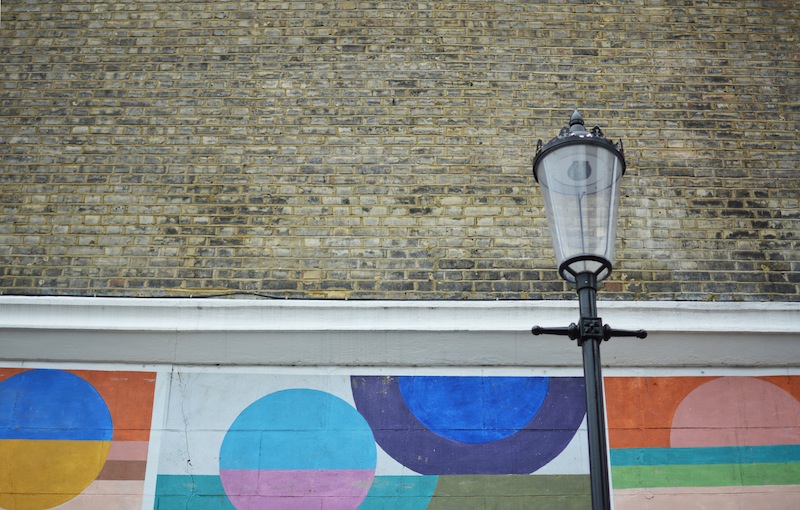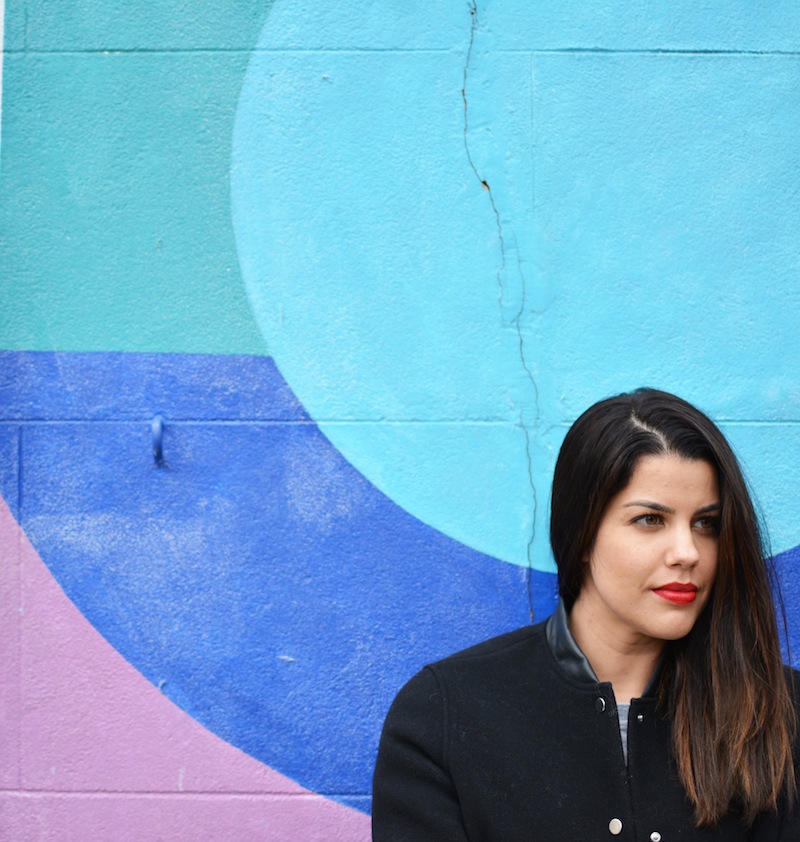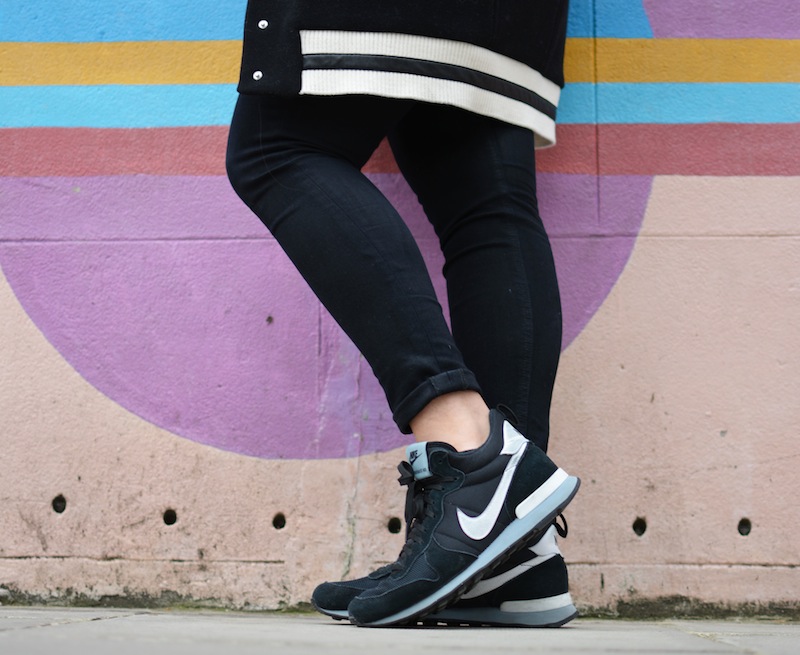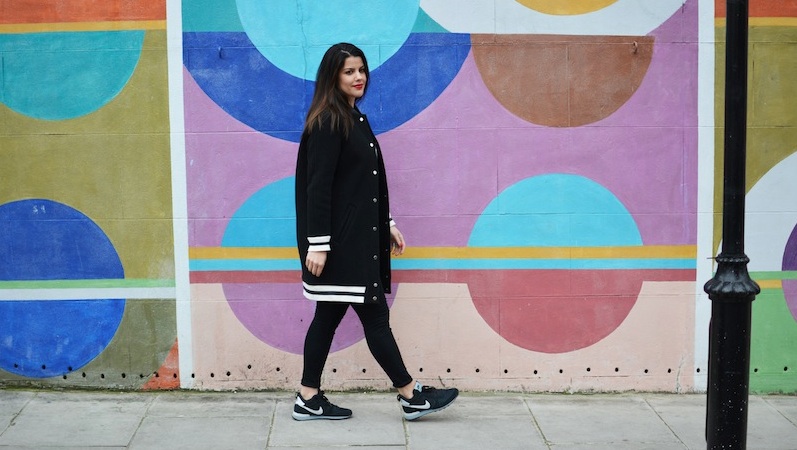 I am dressed super sporty (weekend uniform) in my Maje oversized varsity jacket, Nikes and black Rag & Bone Jeans.