Travel Snapshot: Miami Beach
Last week I visited one of my favorite places…Miami Beach.  This trip in particular was quick, just three days in total, but as always it felt amazing to be there.  I stayed at the Miami Beach EDITION which has fast become one of my favorite hotels in Miami.  And even though this trip was more about taking it easy than exploring, I still managed to find some inspiring color and design throughout my visit.  Take a look at my travel snapshot of Miami Beach and if you haven't already seen it, don't forget to check out my tour of the Miami Wynwood Design Design district here & here too!
v
MIAMI GREENS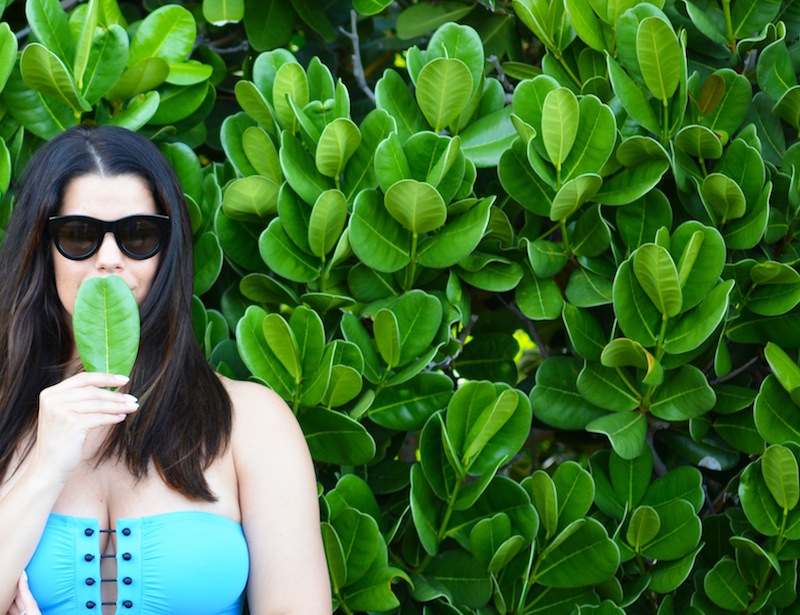 Miami is so lush with greens.  I always find myself somehow just as attracted to the plant life as I am to the beach.  On this walkway which connects South Beach to the quieter Miami Beach…here is some of the greenery you can expect to find.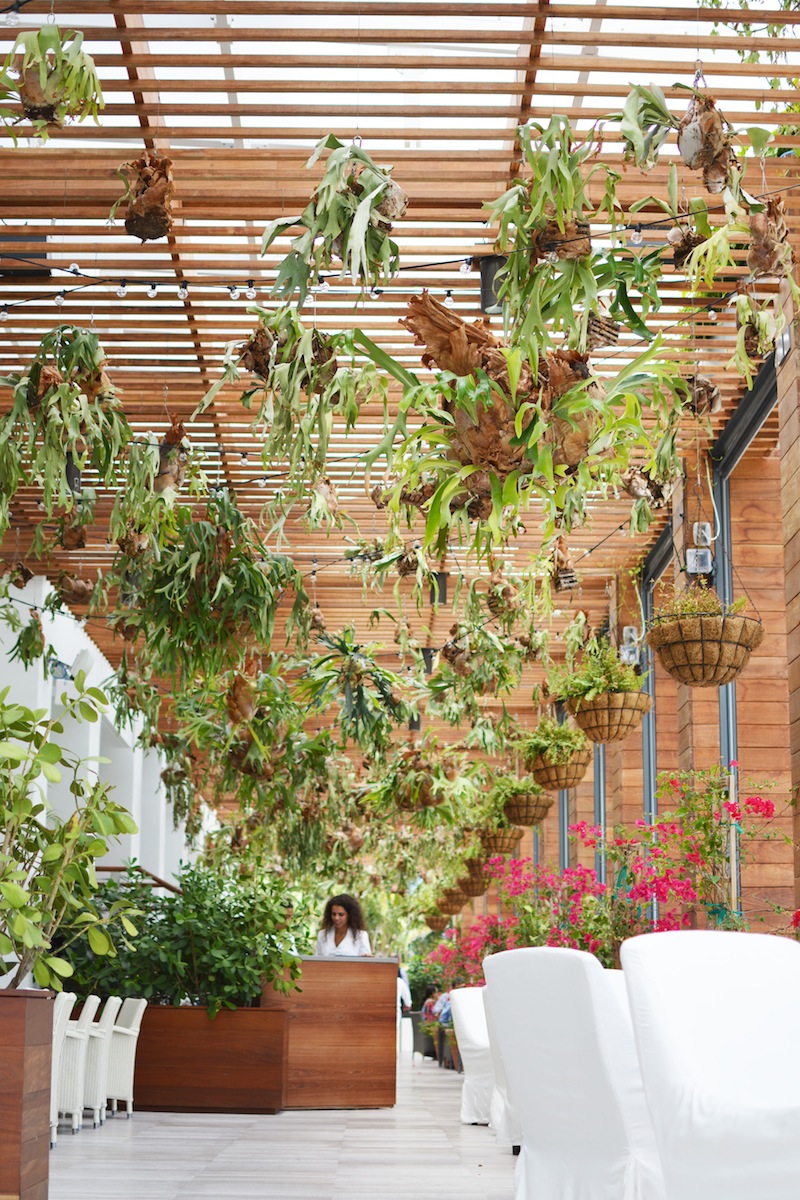 The outdoor terrace of the Matador Room at The Miami EDITION is spectacular in design.  It literally felt like a little oasis and at night it all lights up with string lighting.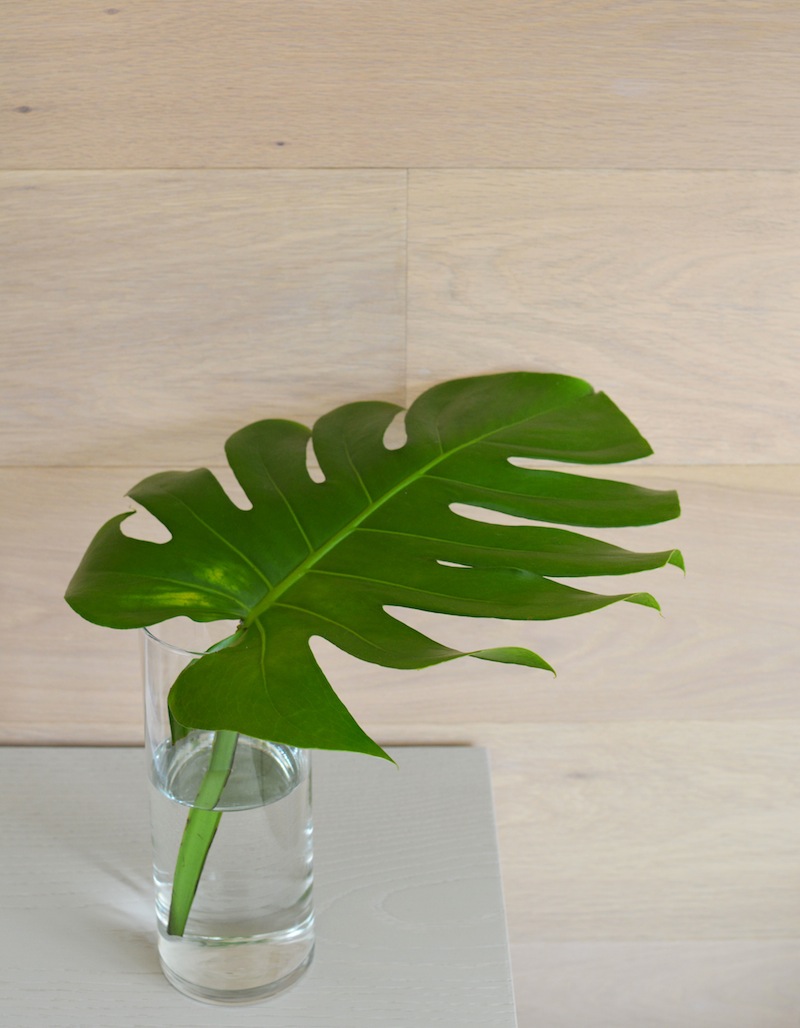 Simple green accents in my hotel room at The Miami EDITION were perfectly chic.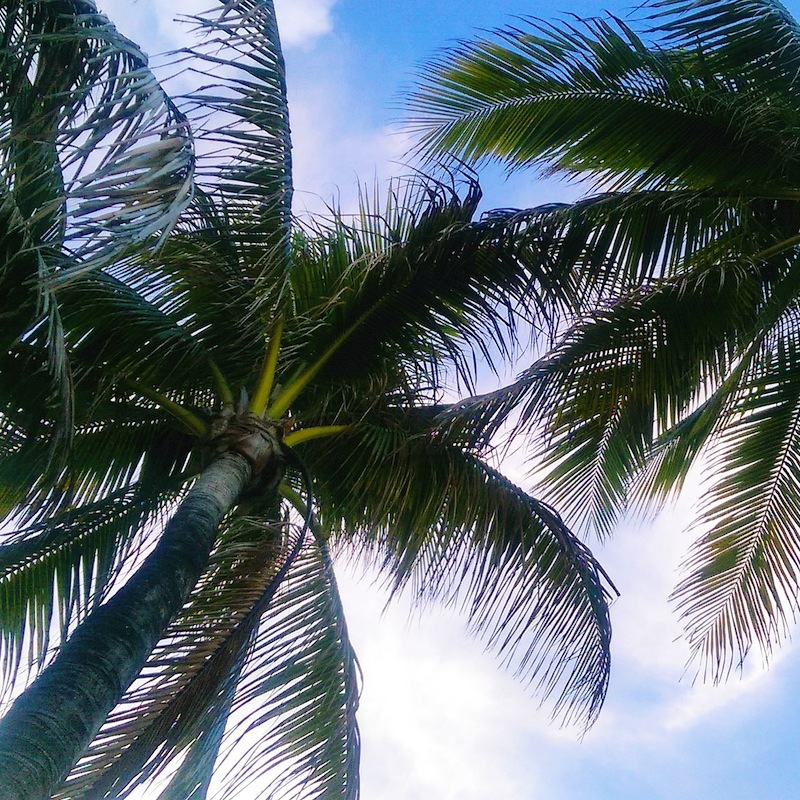 Lush palm trees at sunset near The Soho Beach House.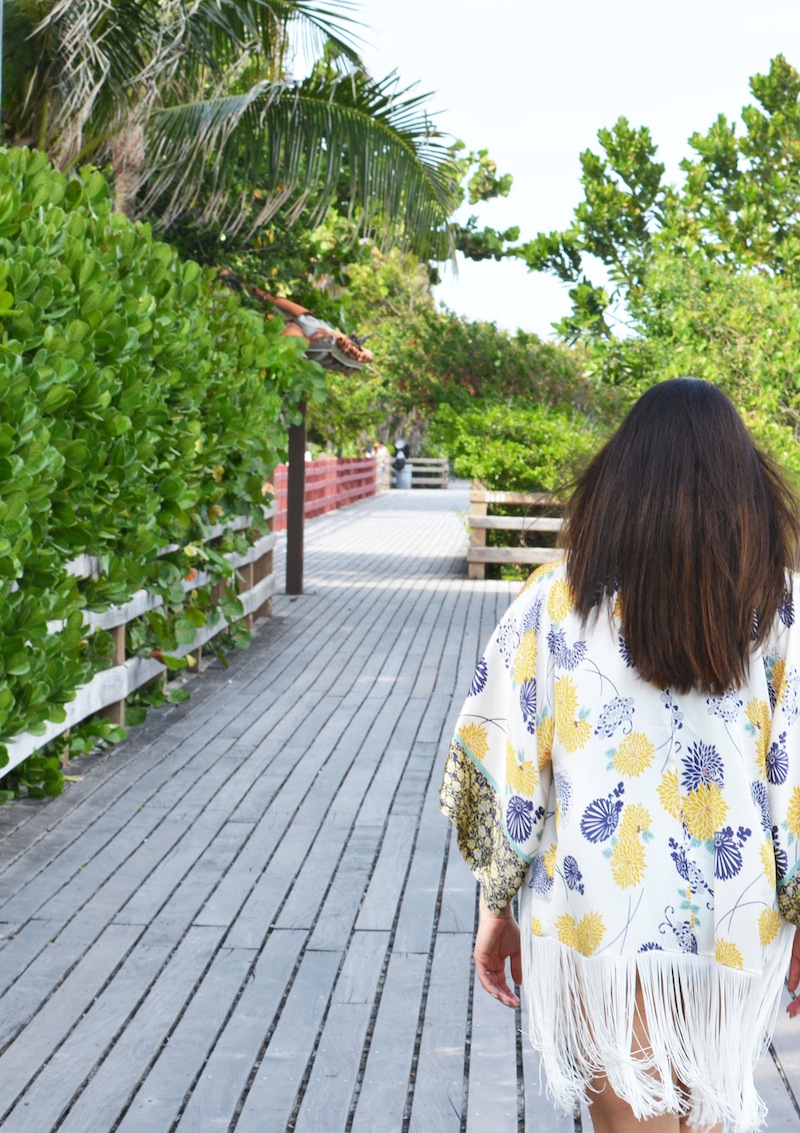 This boardwalk is one of my favorite parts of Miami.  I usually like to take an early morning run along it and then stop off at my favorite spot after, The Raleigh Hotel for breakfast.
v
STRIPES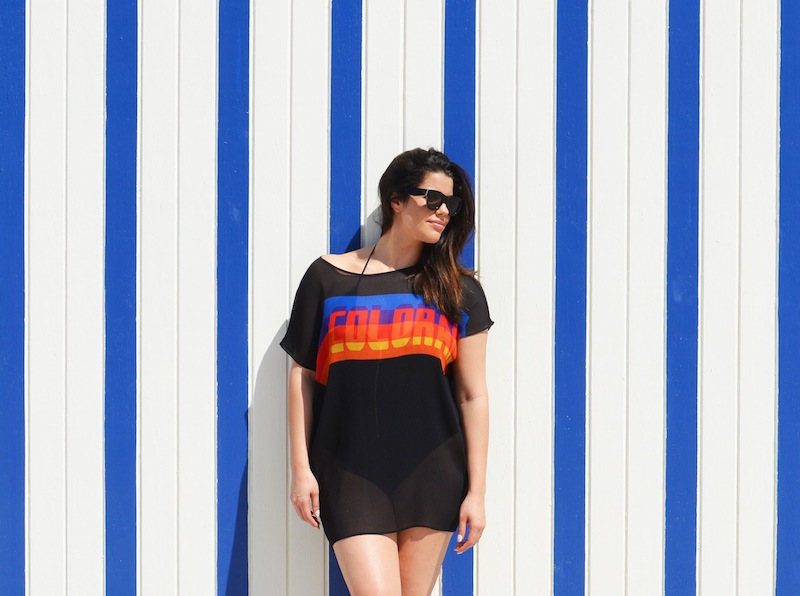 Stripes and bold color at the beach in my Sandro top (which I used as a cover up).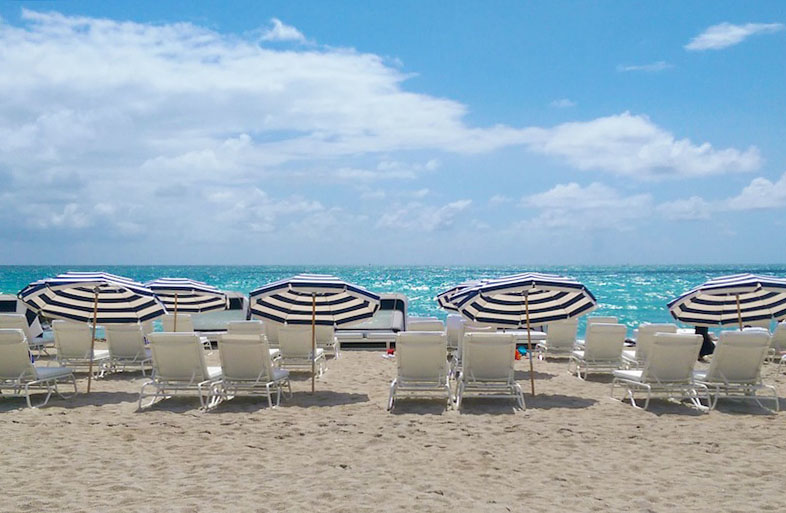 Striped umbrellas bringing a retro vibe to the beach at The EDITION.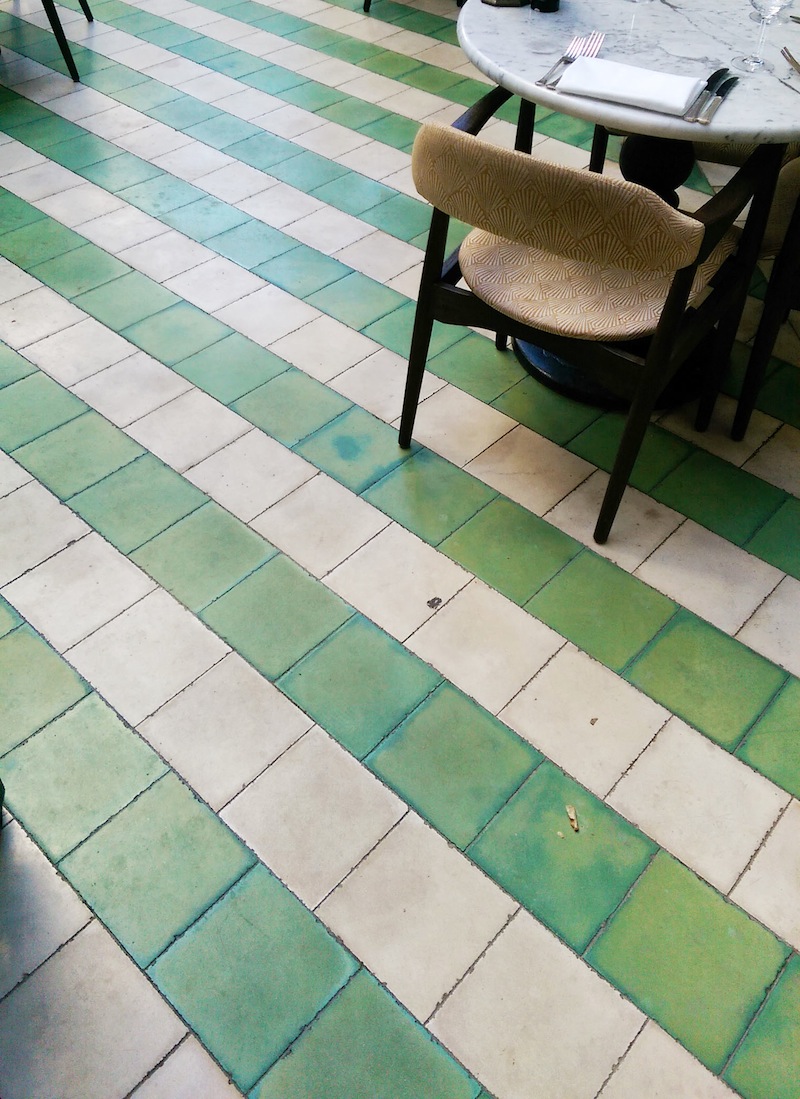 Green tiled stripes at Cecconi's.
v
THE STREETS
The Parisian hotel on Collins Ave is a perfect example of the art deco pastels and architecture seen throughout the Miami exteriors.  I am obsessed with all of it.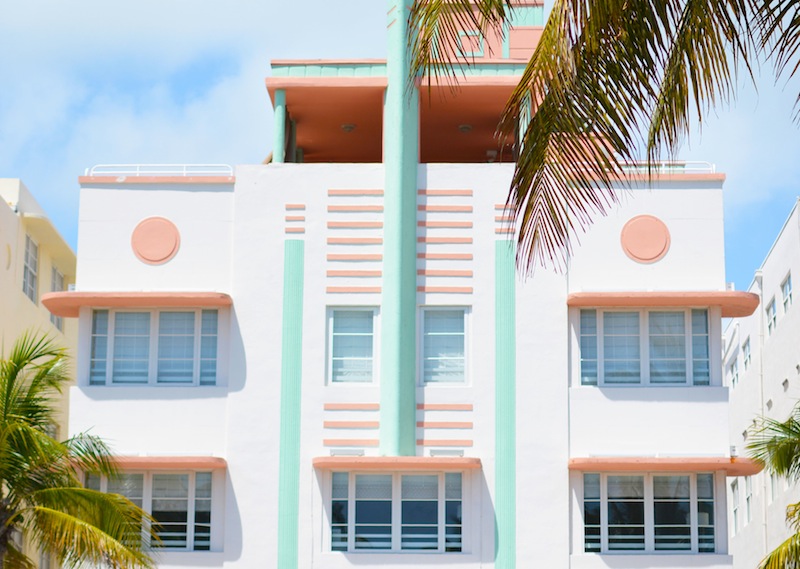 One of my favorite art deco buildings The Mc Alpin…on Ocean Drive.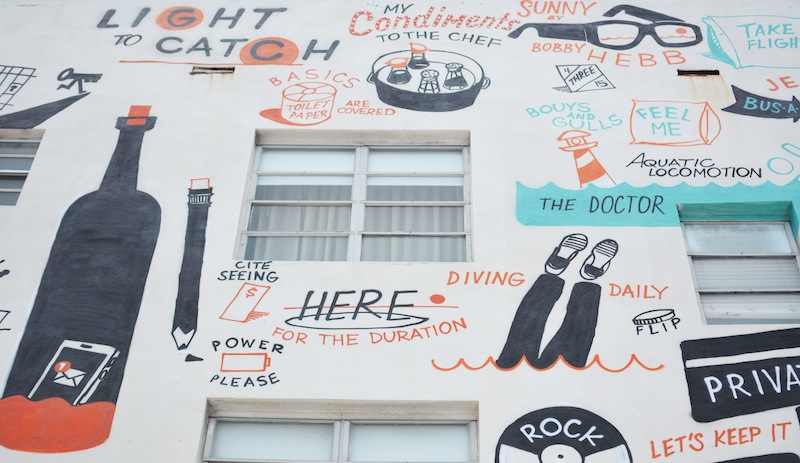 Cool street art I passed by in South Beach
v
BEACH MOMENTS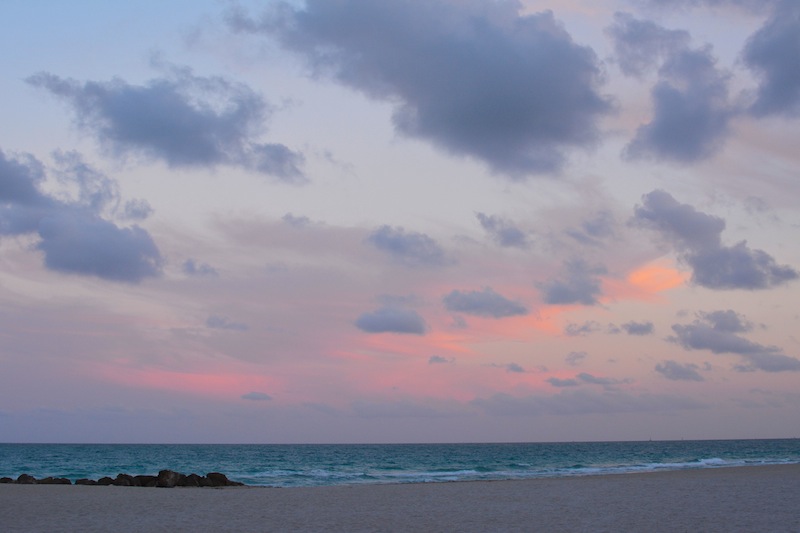 During a walk at sunset along the beach, I was able to catch this view.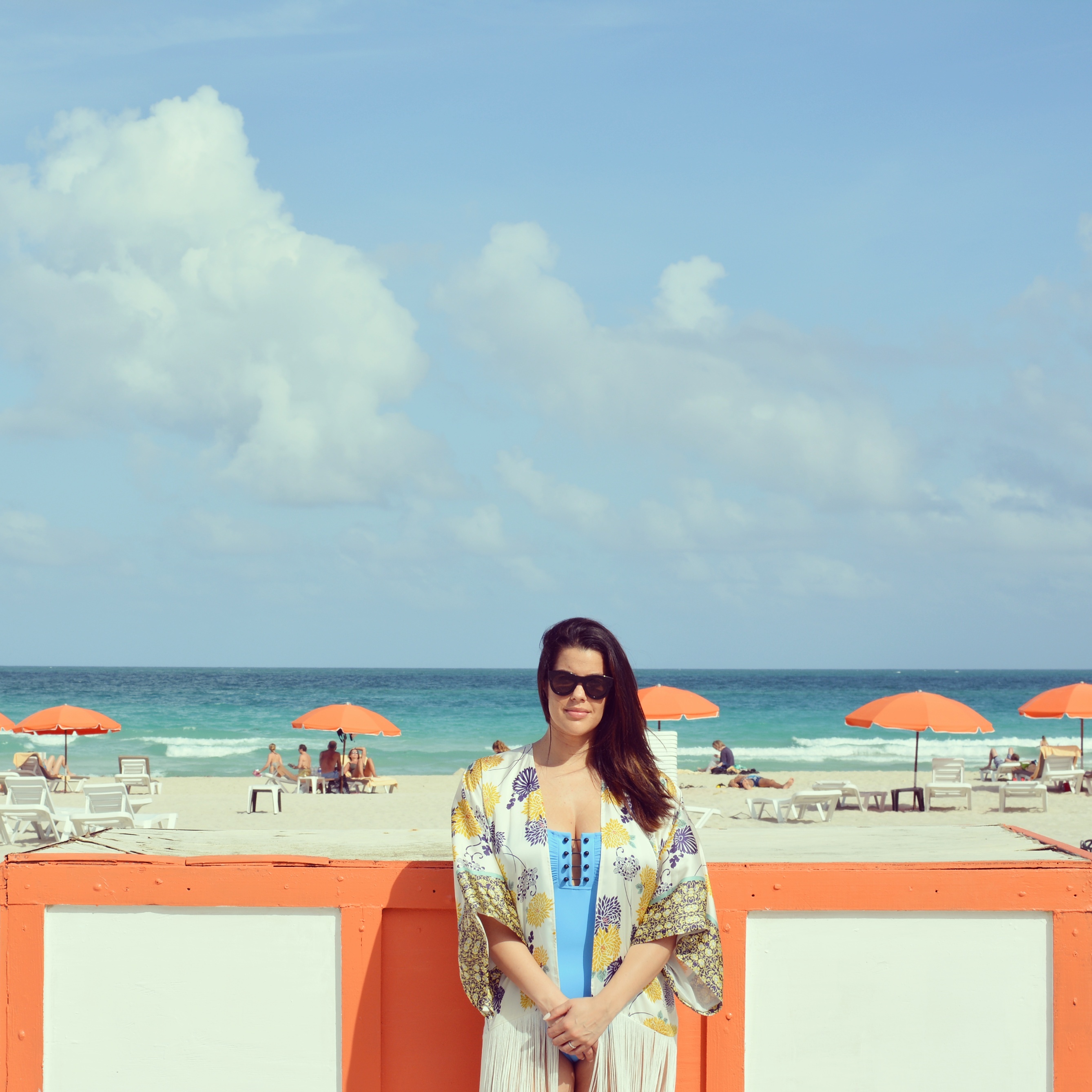 An orange color moment.  (I am wearing a kimono cover up and blue Proenza bathing suit.)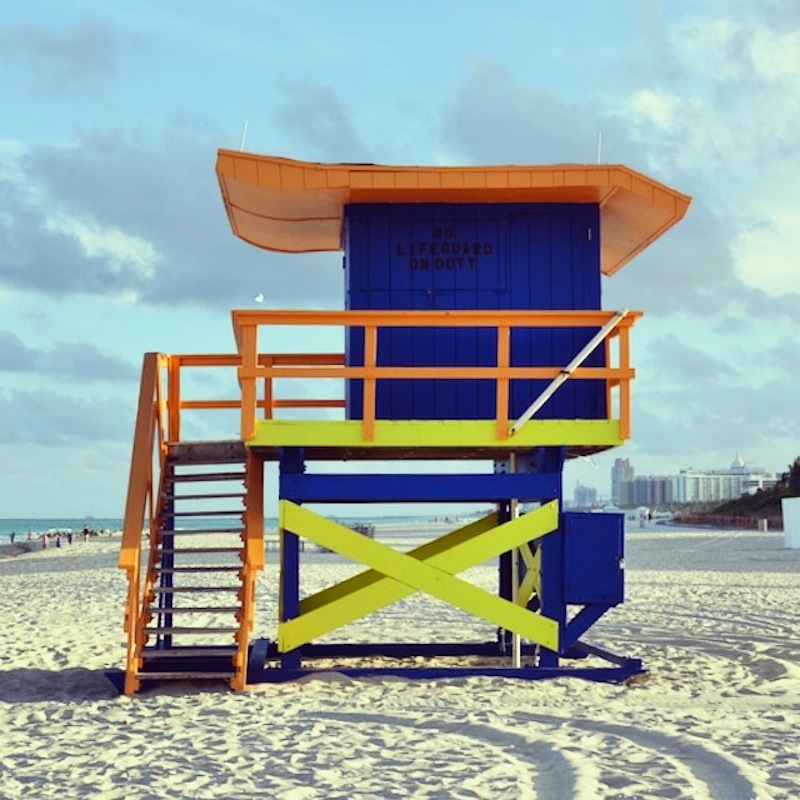 The famous neon lifeguard stands (after hours)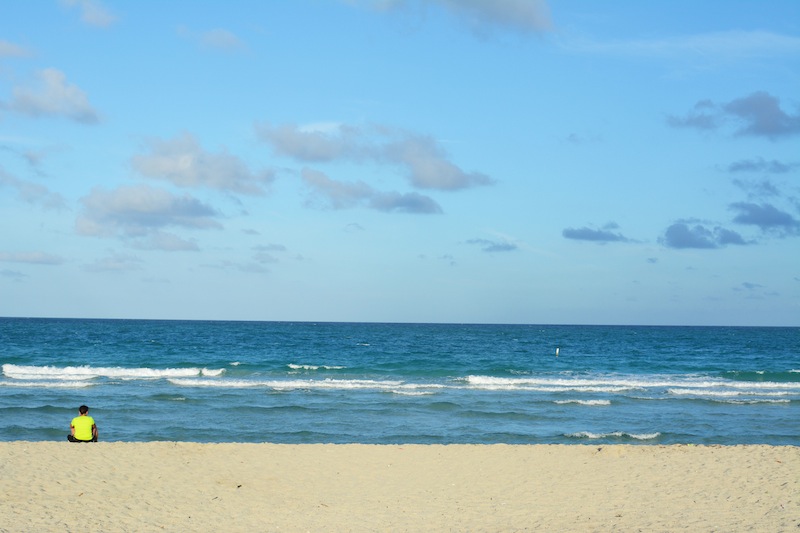 Quiet times just before sun down.
v
VIEWS FROM ABOVE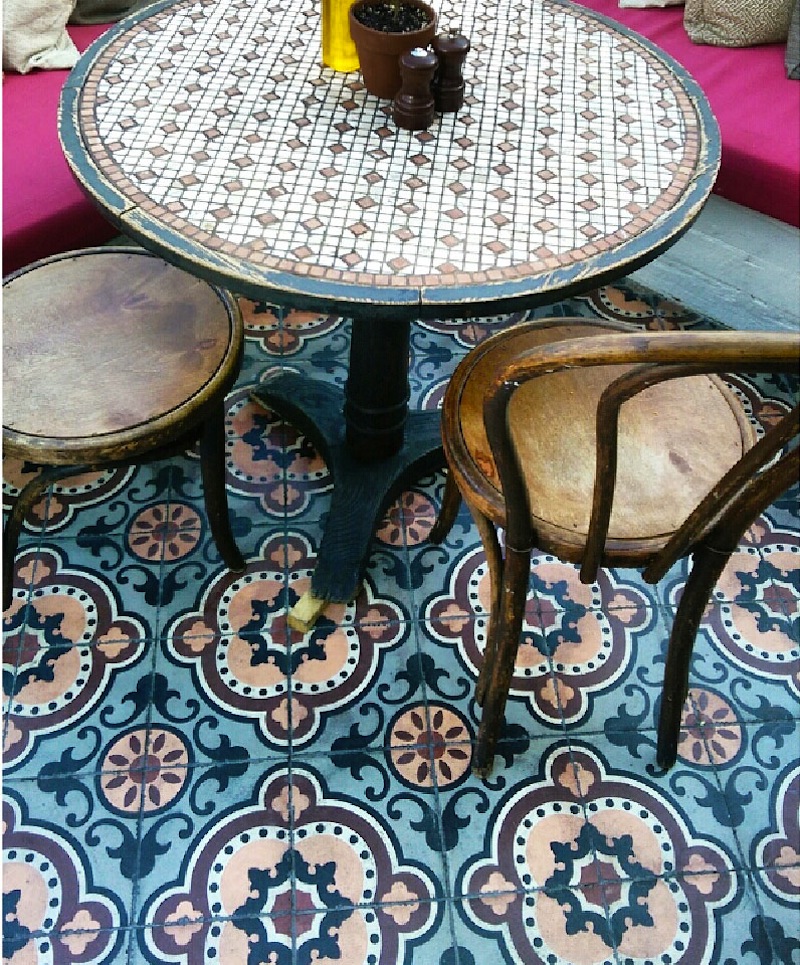 These beautiful tiles at Soho Beach House get me every time.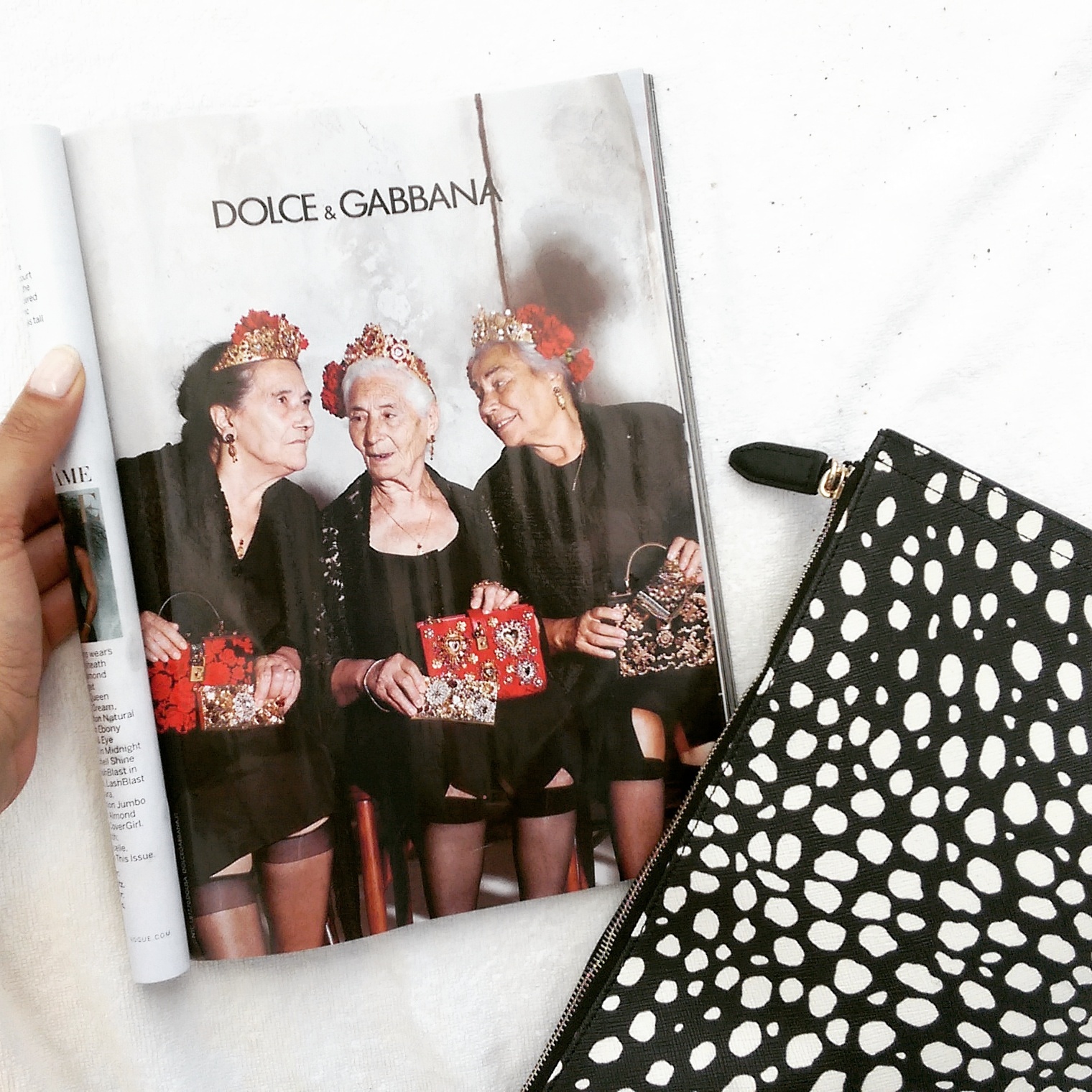 Reading materials for the beach… (this is my favorite advertisement from D & G at the moment in Vogue).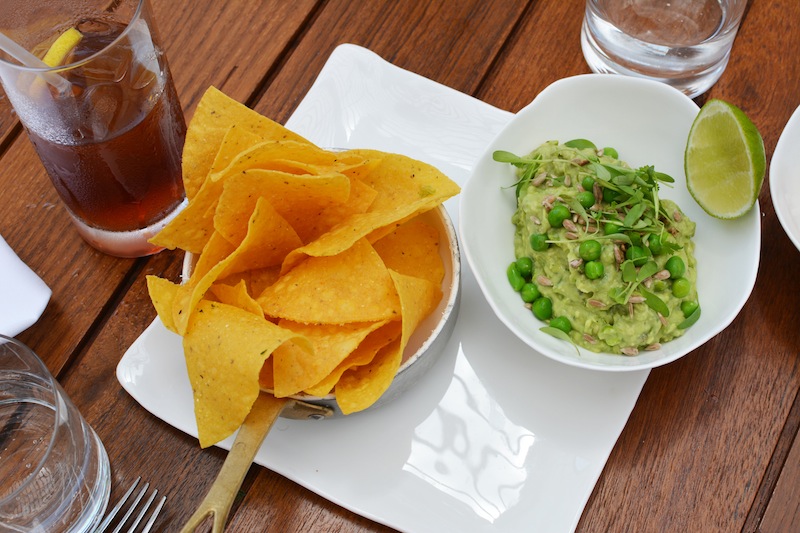 Afternoon snack at The EDITION: Iced tea, guacamole with sweet peas & tortilla chips.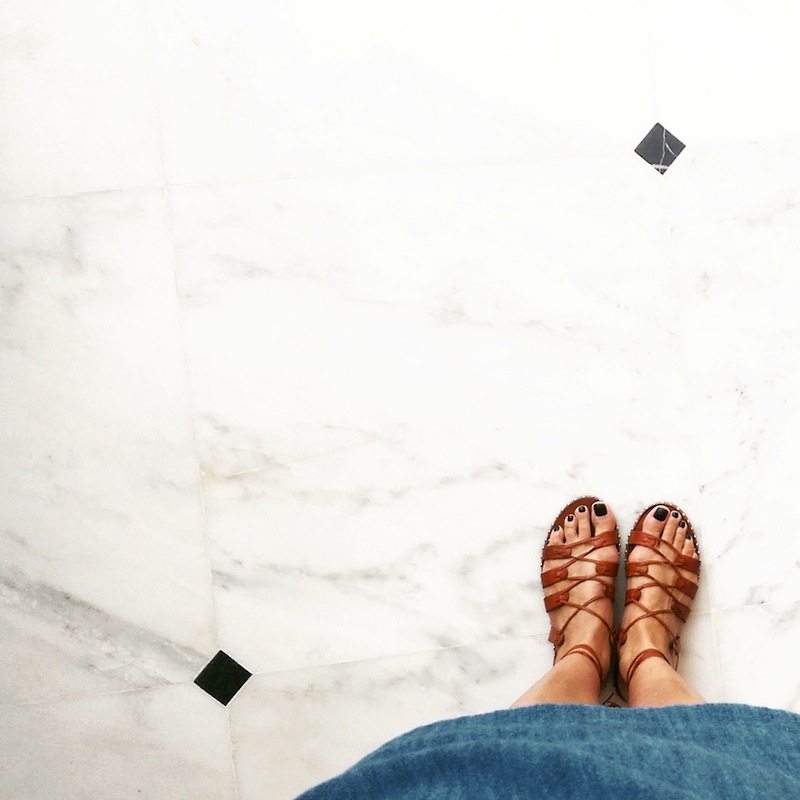 Classic black and white checked marble floors and my favorite J. Crew sandals.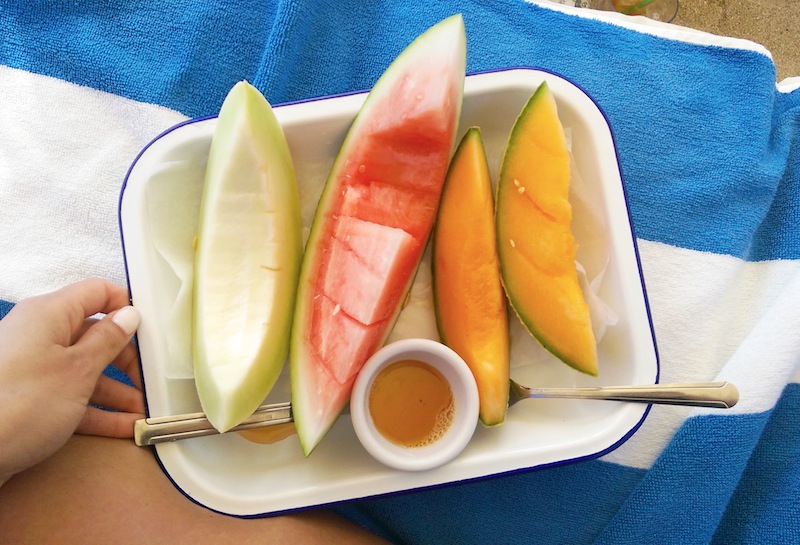 Beach Snack: Fresh cut melons and honey at Soho Beach House.