We all have an item at home that we seem to use as a go-to in several situations.  I have a few, but one in particular is my very simple clear acrylic square tray (aka best West Elm purchase ever).  I didn't realize how much I loved this tray until I noticed that I own 3 of them!  I have one in my office and two at home.  I love how this tray allows me to section off items on my coffee table or desk, but as it is clear and plain it almost floats on the table, leaving the decor items inside to really pop.  I also love the lucite look in general, giving a nod to 70's design and retro style.  This is my "perfect tray" and here are 4 ways that I use it around the house!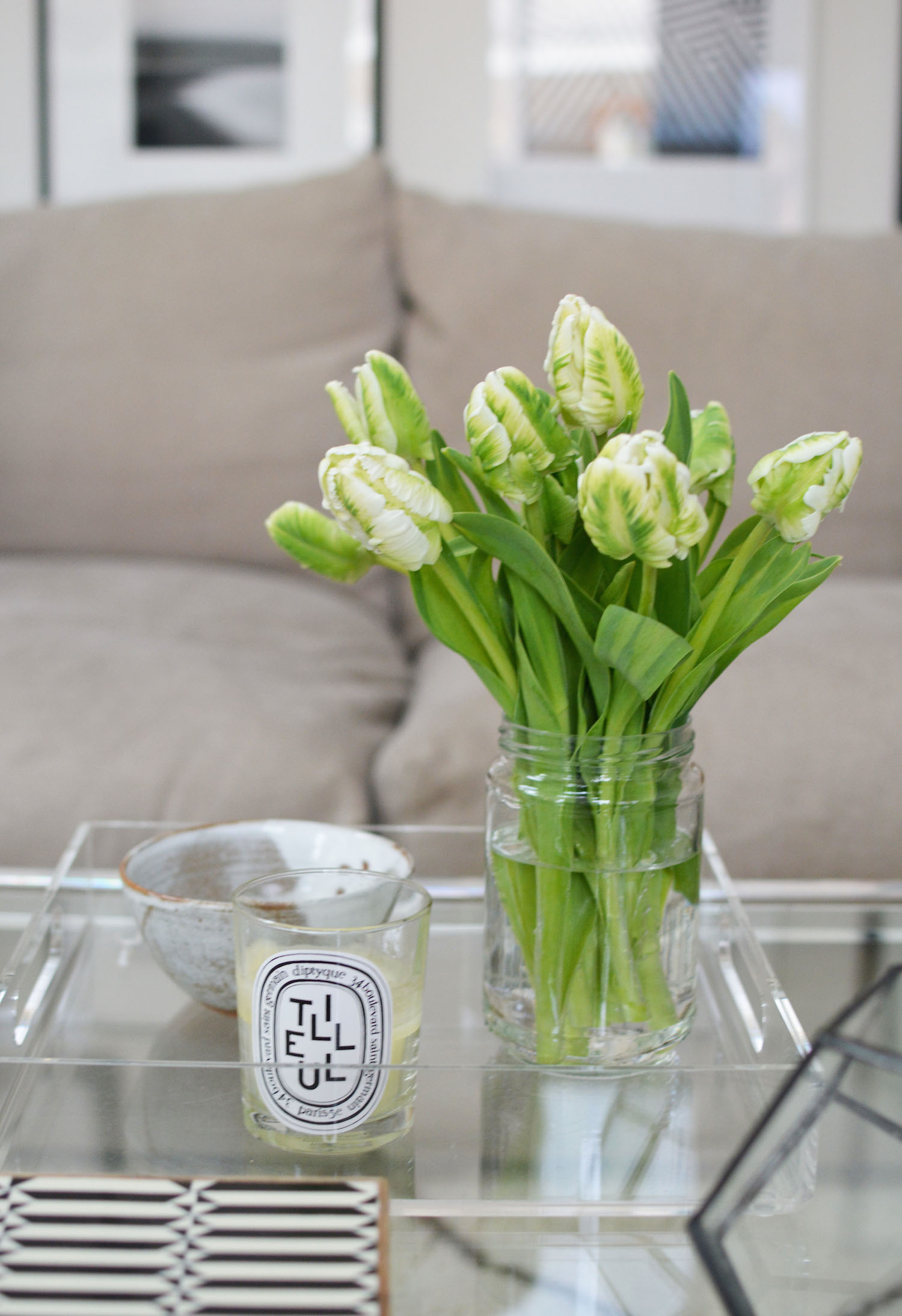 On the coffee table: I always keep a candle and flowers in this tray as a centrepiece. My coffee table is also lucite, so there is a lot of airy floating action happening (which I happen to love).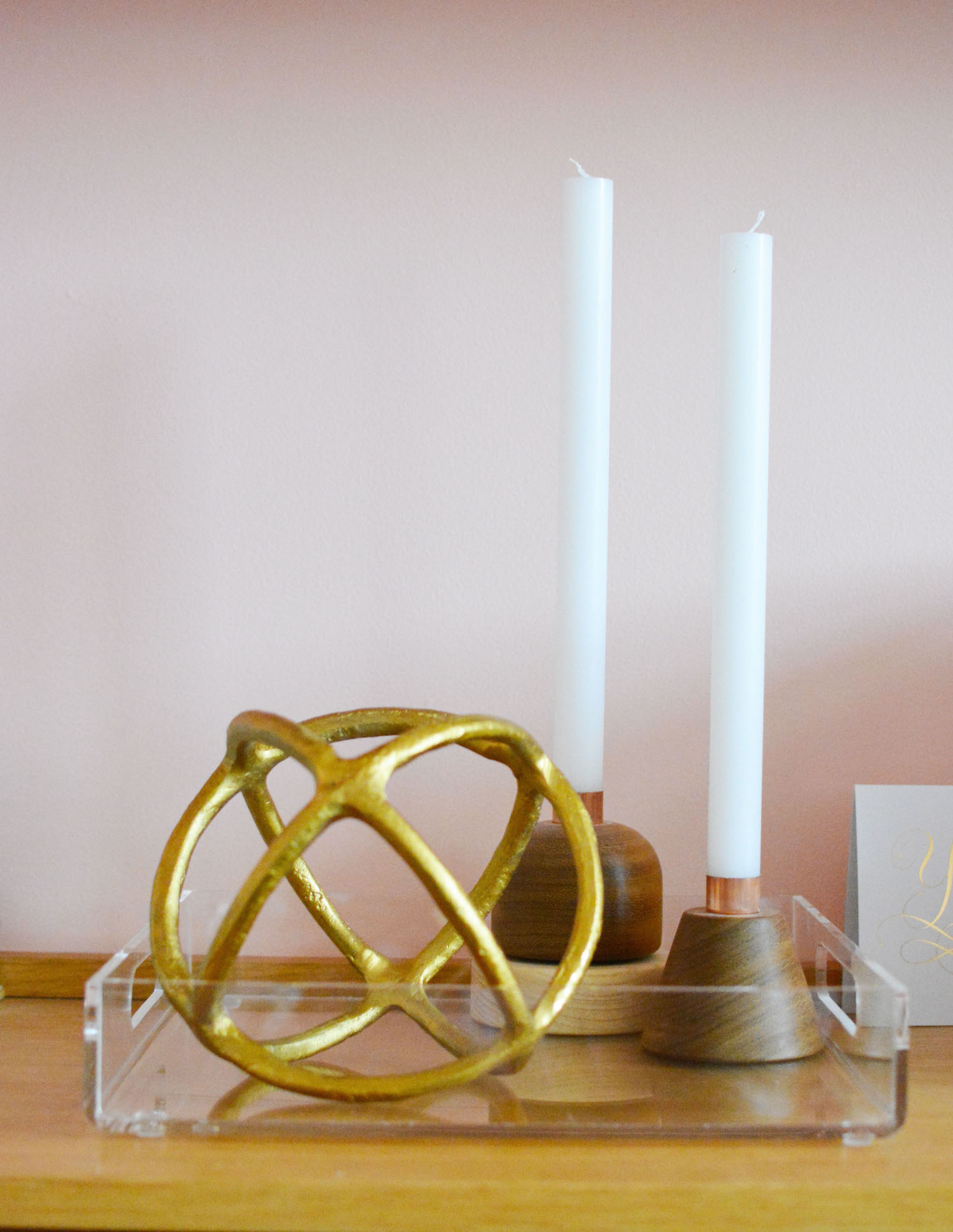 In my dining room: I like to use this tray to separate decor items on my very long shelving unit.  It allows for some dimension on such a bleak surface, which I like.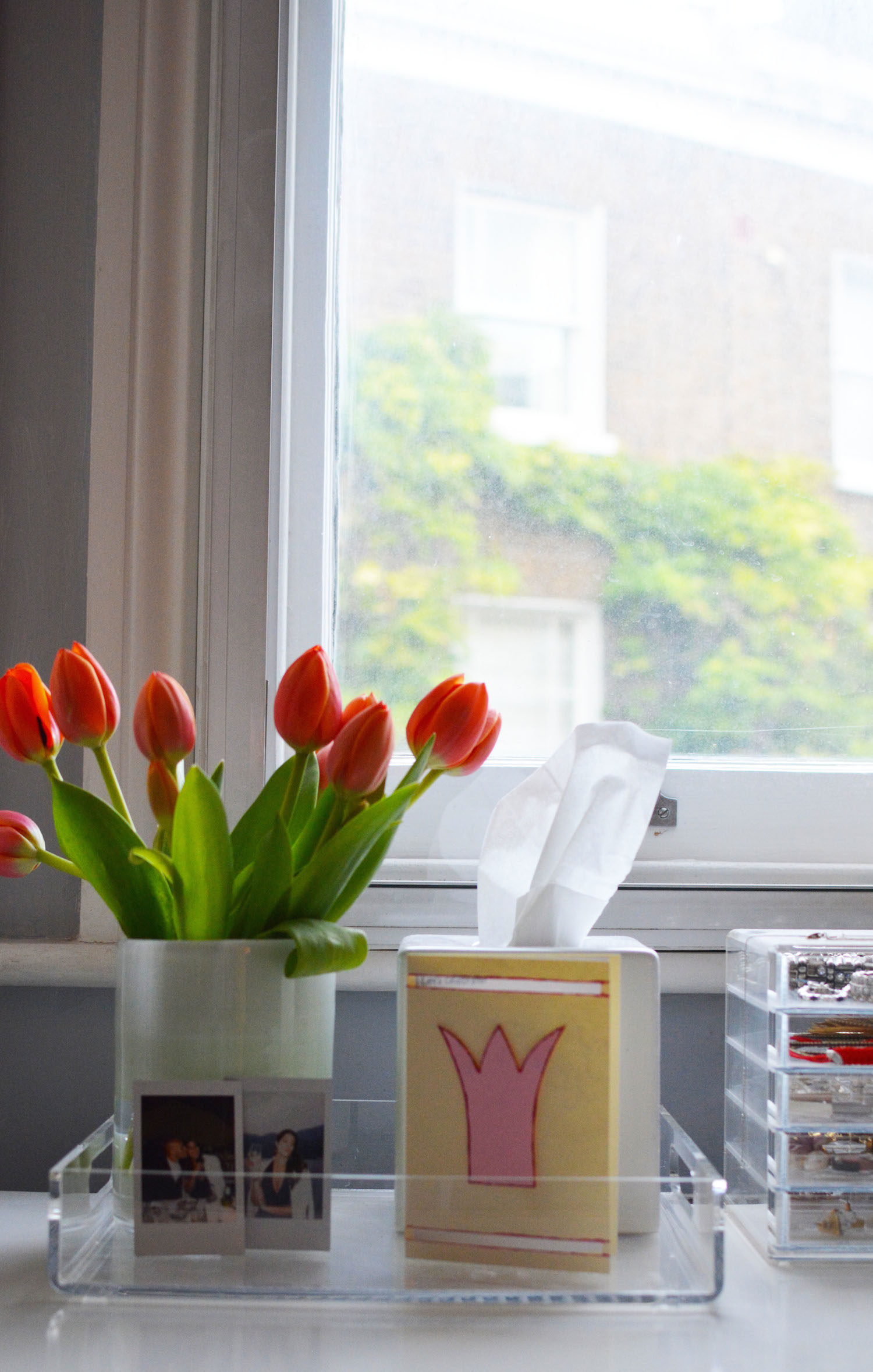 On my bedroom desk: I change this a lot depending on what cards or pictures I am liking at the moment.  Just a little personal touch in my bedroom.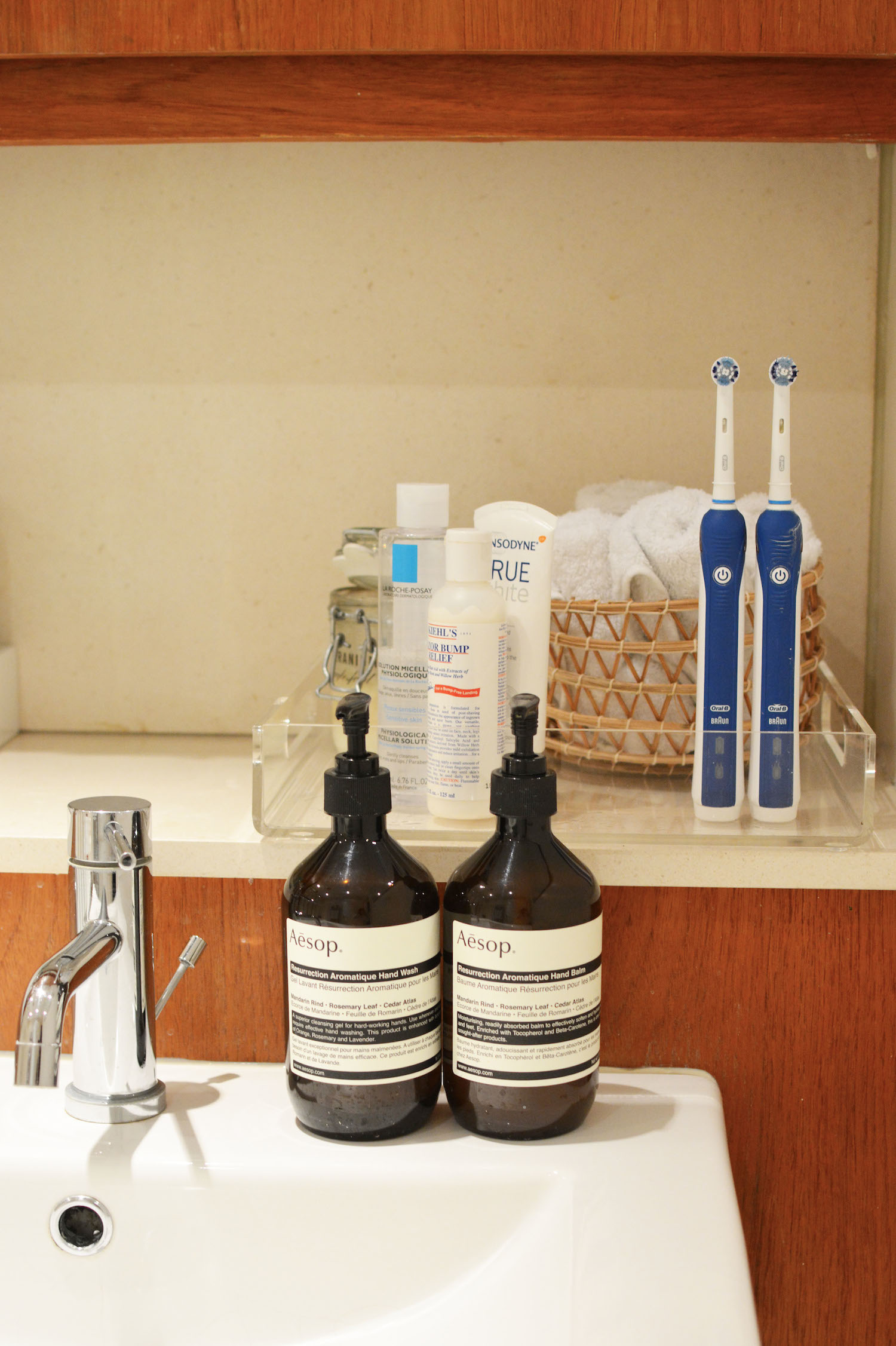 In my bathroom: I used to keep everything away in the cabinet, but recently I used a tray for our everyday items.. toothpaste, toothbrushes, washcloths, etc.  It's an easy way to keep these not so decorative pieces neatly contained and easy to use.
v
SHOP THIS POST: