Design Tips I Picked Up From Ellen's Interior Style
I am a huge fan of Ellen Degeneres and even though I have been watching her comedic genius on television for years, I had no idea about her unbelievable talent with interior design.  In a recent article about the comedian on 1stdibs Introspective Magazine, Ellen opens up about her love for interiors, mid-century design and real estate (read the full interview here). The feature shared images from Ellen's beyond stunning homes and her natural rustic yet striking interiors.  As I read through the article I kept noticing important design elements that Ellen uses, which can be used as perfect decor advice for my own home especially as I enter into this new year and feel the need to refresh my interior so things feel natural and crisp.  Here are four design tips that I picked up from viewing Ellen's inspiring interior style.
v
DESIGN INSPIRATION FROM ELLEN'S INTERIOR STYLE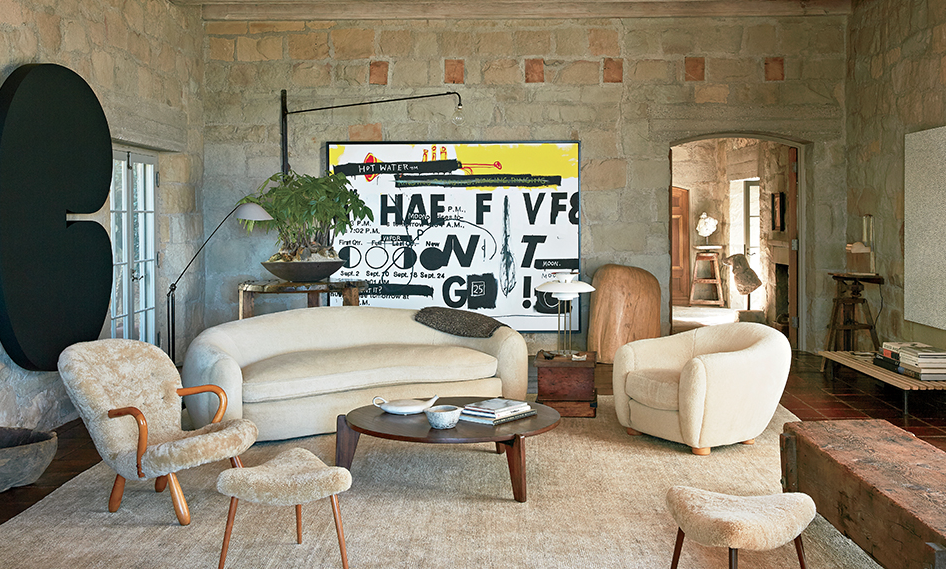 1.  Use Strong Artwork To Wow : I love this very neutral living space with shades of beige combined with natural elements of stone and brick.  Although the furniture is stunning, it is in my opinion the artwork that is the game changer here. Use this room as design inspiration as you head into the new year and consider using strong wall art or even a gallery wall to bring your neutral room from nice to wow.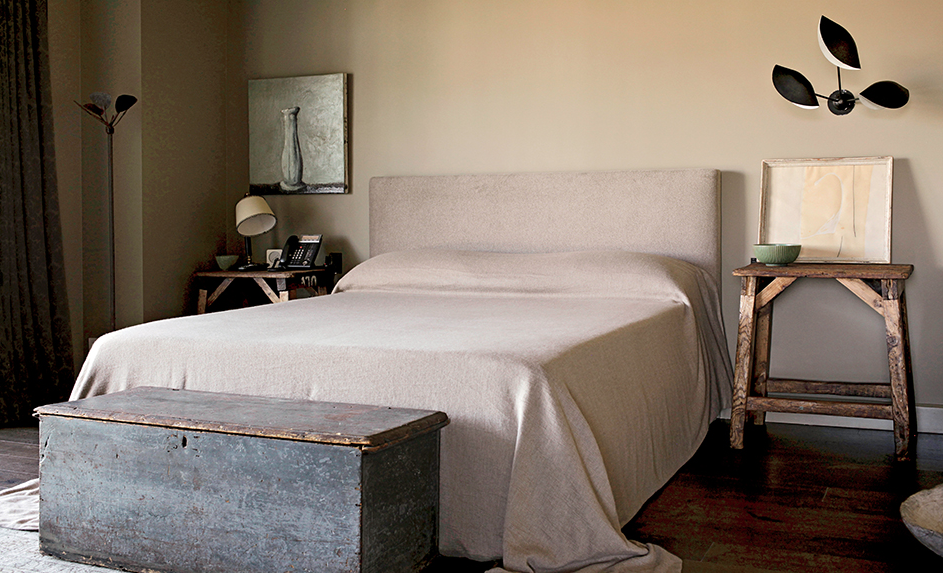 2. Rustic Simplicity Always Works:  As we head away from the over indulgent holiday season, I always look for a sense of simplicity in my decor for the new year.  I love how strong this bedroom design is, even though it is incredibly neutral and simple overall.  This  distinct design style comes from the placement of these unique vintage furniture pieces (and lighting).  These rustic additions in an otherwise completely neutral room really make all the difference…something to keep in mind for the fresh and minimal start to 2016.
3.  
Go For Natural Color
:  I love the use of color here in the dining chairs while still letting the space feel all neutral in tone. Choose colors like natural greens or blues (earthy tones) to bring in simple chic over the colder months.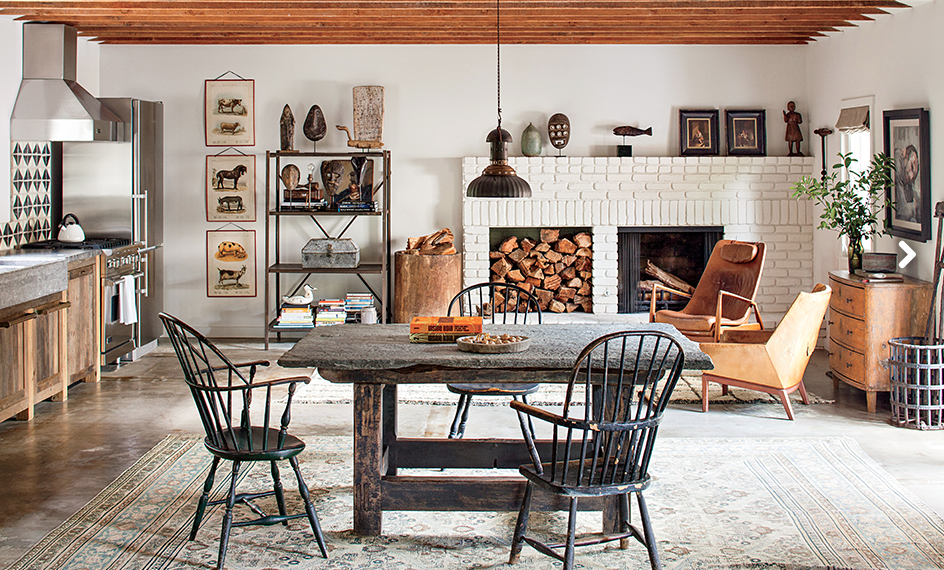 4. Mix Your Decor Styles: Ellen does something so interesting in her decor and that is  she is not afraid to mix various decor "styles" all together.  Here she combines elements of tribal artefacts, American country style, vintage crafts and objects and a simple pop of mid century decor with the leather chair. What she did was keep everything in neutral colors but this bold choice to mix designs is certainly one I want to try.
v
All images via 1stdibs